Have There Been Any Advances In the Treatment Of Arthritis?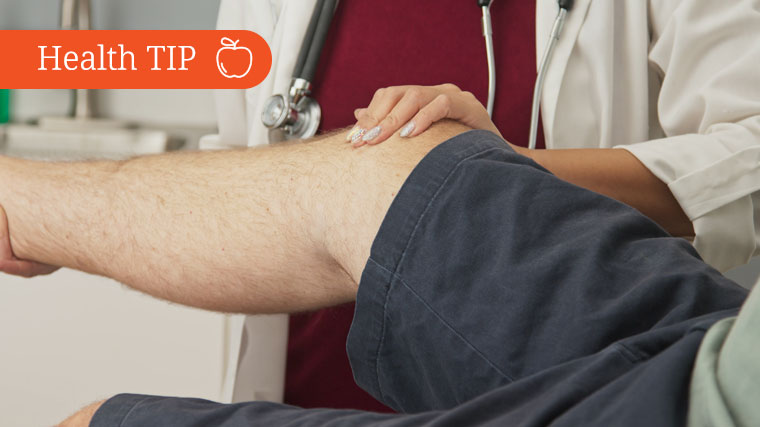 Treatments to help manage the symptoms of osteoarthritis, including pain, are well established.
But orthopedic surgeon Michael Raab, MD, says two relatively recent advances are making a positive impact on the surgical treatment of osteoarthritis. These are:
Computer-Assisted Joint Replacement Surgery
"One of the most helpful advancements in arthritis treatment that we have employed recently, as joint replacement surgeons, is the use of computer navigation in knee, hip, and shoulder replacement," says Dr. Raab.
In the case of knee replacement surgery, he explained, this involves attaching small sensors to the thigh and shin bones. This guides the surgeon to accurately remove sections of the damaged arthritic joint before replacing it with an artificial prosthetic joint.
Dr. Raab explains how recent advances in joint replacement surgery result in shorter hospital stays and improved outcomes.
Click play to watch the video or read video transcript.
Team Approach
"In the past the treatment approach was typically between the surgeon and the patient with other people helping," Dr. Raab says.
"The trend now, and what we have here at Premier Health, is a very deep and integrated program with many, many people involved from start to finish." That is, through preoperative services to prepare you for surgery, the surgery itself, and post-operative services such as rehabilitative therapy "that gets our patients moving quicker."
Dr. Raab adds that this team approach "tends to lead to shorter hospital stays, lower infection rates, and better outcomes as far as better range of motion and ultimate outcome of pain relief."
Source: Michael Raab, MD, Premier Orthopedics