Eating Disorders Are Dangerous For Young Athletes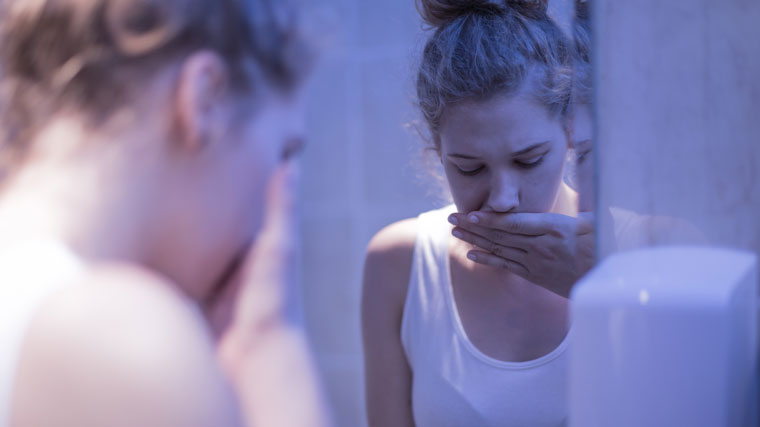 Find Your Perfect Match
Answer a few questions and we'll provide you with a list of primary care providers that best fit your needs.
Eating disorders can cause health risks to everyone, but they are particularly risky to young athletes because of the effect they have on your musculoskeletal system.
Eating disorders are illnesses related to disturbances in our eating behaviors or related to our thoughts about eating, our body image perception, and our emotions about eating.
Approximately one million men and nine million women are currently suffering from eating disorders. They typically affect women, often around the ages of 12 to 35, but can affect men as well.
Athletes are at increased risk for developing eating disorders, especially if they play sports that focus on lean body mass. The three most common types of eating disorders are anorexia, bulimia, and binge eating.
For young athletes, eating disorders can have risky outcomes related to their performance. From fatigue to poor concentration, and anxiety to depression, eating disorders can make these athletes more susceptible to fractures, electrolyte imbalances, cardiac arrhythmias, and even death.
Young women can also develop irregular menstrual cycles because of hormonal imbalances caused by eating disorders.
Because young athletes are extremely active, spending hours training for their sports, their caloric needs increase.
If athletes don't meet that particular caloric requirement, it can cause increased fatigue, as well as hinder their overall athletic performance. Proper nutrition is important to allow for boosting energy levels, to allow for proper recovery after activities, to help the immune system function properly, and also to help develop and maintain a proper musculoskeletal system.
Eating Disorders And the Musculoskeletal System
The musculoskeletal system is basically the foundation of any physical activity or sports.
Your bones provide structure and support while your muscles give you proper posture, movement, strengthening, and other activities.
Studies have actually shown that athletes who are suffering from eating disorders are more likely to suffer from a sports-related injury. Over time, improper nutrition can lead to decreased bone health, bone density, and potentially even lead to osteopenia, osteoporosis, and increase the risk of fractures for these athletes.
There aren't specific signs or symptoms of eating disorders because everyone is affected differently. But, there are common behaviors of eating disorders you can watch for, including:
A greater than usual focus on food, which could include focusing on ingredients, calorie counts, food groups, or more
Disappearing after meals for a period of time
Dramatic mood changes
Focusing on dieting
Focusing on weight loss
Skipping meals
Social isolation from family and friends
It's extremely important to understand and identify these signs of eating disorders, as it's been found that early identification and intervention are associated with better outcomes and recovery.
To learn more about eating disorders, talk to your doctor or health care provider or search for a provider.
Find Your Perfect Match
Answer a few questions and we'll provide you with a list of primary care providers that best fit your needs.