Easy Bruising: Why It Happens, When To Be Concerned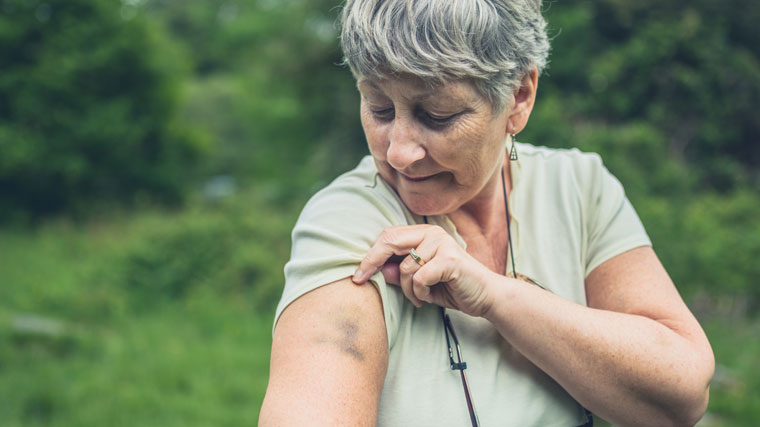 When small blood vessels under your skin get damaged, they may leak blood and cause a bruise. It typically happens if you get hit, fall, or bump into something. Bruises aren't pretty, but most of the time they're nothing to worry about.
Some people bruise more easily than others, says family physician Kelsey Mayrand, MD. "If you frequently find large bruises, especially without remembering what may have caused them, we would consider you to have easy bruising," she says. Causes for easy bruising may include:
Age. "As you get older, you tend to lose a layer of protective fat under your skin," Dr. Mayrand explains. "That makes it easier to damage those small blood vessels."
Medications. Some medicines can cause bruises including blood thinners, cancer drugs, aspirin, ibuprofen, and steroids.
Supplements, especially gingko and ginger
Skin type. "If you have fair skin, bruises may show up more easily on you than on people with more pigment in their skin," says Dr. Mayrand.
Although not common, easy bruising could be a sign of:
Dr. Mayrand suggests you consult your doctor if you:
Suddenly bruise more easily than ever before
Frequently get very large bruises, especially on your trunk, face, or places that are less likely to be injured
Bleed more than other people (e.g. a small cut takes a lot longer to stop bleeding than it does in others)
Have frequent nosebleeds that require medical help to stop
Source: Kelsey Mayrand, MD, Beavercreek Family Physicians; National Institutes of Health