Commotio Cordis: A (Usually) Fatal Blow To the Chest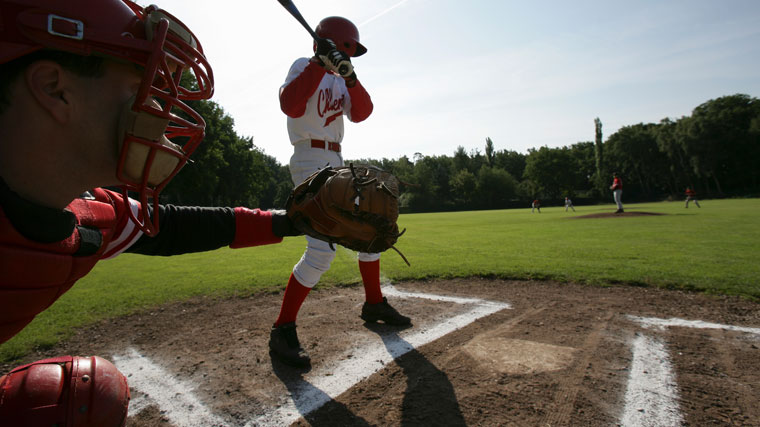 It's a horrifying scene. An athlete gets hit in the chest and collapses, suffering sudden cardiac arrest. It's called commotio cordis. Without immediate care, the athlete will die.
Commotio cordis is a nightmare that no parent, coach or teammate wants to witness. Yet it happens in an instant and requires quick response for the athlete to survive.
"Once the athlete is hit in the chest, typically from a ball, the collapse occurs," describes Jeffrey Rayborn, MD. "Unfortunately, it might seem the athlete just had the wind knocked out of him until someone recognizes that a much more serious event is taking place."
Sometimes after the hit, the athlete briefly regains consciousness, gets up and throws the ball, says Dr. Rayborn. Or they may have a crying episode. But then they go unconscious again.
Although commotio cordis is rare, the risk of it happening is higher in sports such as baseball, softball, and martial arts. "It can also occur in lacrosse, hockey, football, virtually any sport," says Dr. Rayborn.
Treating Commotio Cordis
Treatment and survival depend on rapid response, Dr. Rayborn explains.
Click play to watch the video or read video transcript.
Having certified athletic trainers and other medical personnel nearby, along with an AED greatly increases the chances of survival, says Dr. Rayborn. "The heart needs to be shocked back into its regular rhythm within a three-minute window."
If the athlete receives the proper treatment and survives, typically there is no permanent damage to the heart. But a follow-up visit with a cardiologist will likely be requested. "Most of the cardiac testing will show normal results, verifying that the episode was caused by commotio cordis and not some underlying abnormality," says Dr. Rayborn. The ability to eventually return to playing sports will depend on several factors, including the doctor's opinion and the individual's specific situation.
Is commotio cordis preventable? Dr. Rayborn explains.
Click play to watch the video or read video transcript.
Source: Jeffrey Rayborn, MD, Premier Orthopedics