Oral Health Plays Significant Role in Overall Health of Individuals
A healthy mouth can effectively identify and destroy harmful bacteria before entering body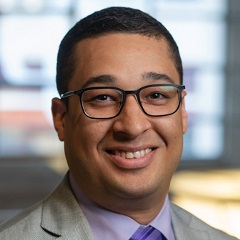 DAYTON, Ohio (March 4, 2020) – Folklore tells us that the eyes are the window into a person's soul, but scientific fact proves that the mouth is the gateway into a person's overall health.
The mouth is filled with countless bacteria, according to the American Dental Association (ADA). A person's diligence in keeping the mouth clean and cared for plays a significant role in maintaining strong health throughout the rest of the body.
"Strong oral health helps the body fight bacteria and infection at the frontline," said Zachary Townsend, DO, with Beavercreek Family Medicine. "Important areas of the mouth including tonsils and lymphoid tissue help to recognize and fight infection. Any compromise to this defense can leave a person susceptible to disease."
Oral health has been linked to respiratory conditions, cardiovascular issues, and chronic conditions such as diabetes, said Dr. Townsend, who practices with Premier Physician Network. Likewise, the ADA reports that gum disease – also known as periodontitis – may place pregnant women at an increased risk of delivering preterm with low-birth rate infants.
Another aspect that isn't thought of as much is the impact that improper oral hygiene can play in a person's lifestyle.
"Simple conditions such as a toothache, cavity or injury to the mouth can affect the way a person eats, drinks or speaks," Dr. Townsend said. "This ultimately contributes to a person's quality of life and inhibits their ability to engage in activities at home or at work."
Dr. Townsend said there are many things a person can do to make oral hygiene a priority:
Daily prevention – Brush teeth at least twice a day, including flossing. Choose a dentist who can provide regular cleanings and proper evaluation of your oral health.
Protect your mouth – Children and adults engaged in sports or physical activity should consider using mouth guards to protect the teeth and oral area.
Heed warning signs – Understand symptoms that signal something might be wrong. This includes any swelling, bleeding or discoloration of the tongue, gums or mouth. These could be signs of gingivitis. Any discoloration, pain, or difficulty eating, speaking or swallowing could be signs of a cavity or abscess.
Take injury seriously – Any injury or trauma that happens to the teeth or inside of the mouth should be evaluated by a health care professional.
Beware of your medications – Certain medications - such as decongestants, antihistamines, painkillers, antidepressants, and diuretics – may reduce the amount of saliva the body produces. Saliva plays an important part in helping to wash away food and bacteria.
Take small measures – Be mindful to replace your toothbrush every three months – and immediately after you have recovered from an illness. Maintain a healthy diet low in sugar to reduce your risk for developing cavities.
Most importantly, parents can play a very important role in modeling good health for the next generation. Dr. Townsend saw this firsthand when he participated in a residency program focused on oral health among mothers and children.
"Something that stood out to me was the strong connection between a mother's oral health and that of her child," he said. "If a mother is showing healthy behaviors – such as daily brushing and flossing – then that's the lifestyle her children are going to adopt, too."
For more information about oral health or to schedule an appointment with a Premier Physician Network physician near you, visit PremierHealth.com/MakeAnAppointment.