Christopher G. Janson, MD, joins The Clinical Neuroscience Institute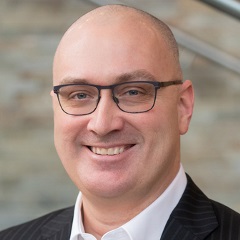 DAYTON, Ohio (December 10, 2019) – Christopher G. Janson, MD, is joining the Clinical Neuroscience Institute, a Premier Physician Network practice. Dr. Janson specializes in stroke and neurocognitive care. He received his medical degree from Yale University, and went on to complete residencies in neurosurgery and vascular neurology at the University of Minnesota. He also completed a post-doctoral fellowship in gene therapy at Thomas Jefferson University, CNS Gene Therapy Center.
The Clinical Neuroscience Institute is a comprehensive, multidisciplinary neuroscience practice with over 30 physicians across locations in Centerville, Englewood, Dayton, Middletown, and Troy. The practice is accepting new patients and can be reached by calling (937) 208-4200(937) 208-4200.