Vaccination is Key to Avoiding Rotavirus Among Children
Preventive steps can go a long way to eluding dangerous symptoms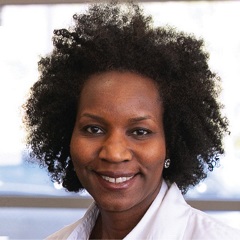 DAYTON, Ohio (November 11, 2019) – The emergence of colder weather often sends a shiver through parents and guardians who fear the stomach and intestinal illness is bound to find their children sooner or later.
The illness known as rotavirus is indeed the most common cause of viral gastroenteritis, which is an infection of the intestines that causes fever, vomiting, and diarrhea. The virus commonly affects children between six months and two years of age and is most active between the months of December and March. However, ask any parent whose child has experienced rotavirus and its accompanying symptoms, and they can tell you that it can arrive at any time of the year.
Though it may seem like a dreaded rite of passage for many, modern medicine has provided families with some powerful methods that might help them avoid rotavirus altogether.
"Children can now be immunized against rotavirus starting at two months of age, with two vaccine options," said Aleda Johnson, MD a family medicine physician with Liberty Family Medicine. "Both vaccinations are given orally so there's no need to be concerned about a painful injection. It's worth helping your child avoid symptoms that can ultimately put them at risk for dehydration and hospitalization."
According to the Centers for Disease Control and Prevention (CDC), about nine out of 10 children who get the vaccination will be protected from the disease, and about seven of 10 will be protected from a severe form of the disease.
Dr. Johnson stresses that the rotavirus can lead to some serious complications, and that prior to the vaccine, it was responsible for more than 400,000 deaths among children each year, along with millions of hospitalizations and doctor visits. Adults are also susceptible, but typically experience lesser symptoms. Dr. Johnson emphasizes the need for regular hand washing as another important component of preventive care.
Vaccinations and routine hand washing remain vital for effective prevention, but it is also important to know what to do if and when your child becomes ill with the virus.
"If a child becomes sick with rotavirus parents should seek medical attention if there are signs of dehydration," said Dr. Johnson, who practices with Premier Physician Network.
Signs of dehydration in babies or children include: a lack of wet diapers for about four to six hours, a lack of tears when crying, a dry mouth and chapped lips, or a slight indentation of their anterior fontanel which is a child's soft spot on the top of their head. Children who present with any of these symptoms should seek medical attention immediately, she said.
For more information about rotavirus or to schedule an appointment with a Premier Physician Network physician near you, visit PremierHealth.com/MakeAnAppointment.