Benjamin J. Bates, MD, joins Gem City Surgeons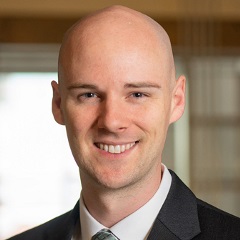 DAYTON, Ohio (August 19, 2019) – Benjamin J. Bates, MD, is joining Gem City Surgeons, a Premier Physician Network practice. Dr. Bates received his medical degree and completed a residency in general surgery from Wright State University – Boonshoft School of Medicine.

Gem City Surgeons is located at 9000 N. Main St Suite 233 and also includes James de Caestecker, MD, Michelle Degroat, MD, Thomas Heck, MD, Laszlo Toth, MD, and Kelli Schumacher, NP. The practice is accepting new patients and can be reached by calling (937) 832-9310.