Helpful Tips for Beating Back-to-School Stress
There's more than one way to overcome end-of-summer anxiety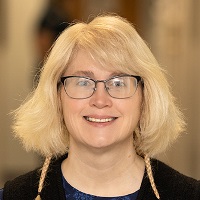 DAYTON, Ohio (July 11, 2019) – No matter how endless the summer may seem, a quick turn of the calendar inevitably gives way to the familiar rite of passage known as "back to school" that can make palms sweat and pulses race.
The beginning of a new school year can be stressful for the entire family as parents and students look for ways to ease into new routines.
"Any kind of life transition can be difficult, whether it's adjusting to a new job, a new city, or a new school year," said Susan Davis-Brown, MD, an internal medicine and pediatrics physician at Brookville Family Medicine. "Transitioning into school is challenging because summertime tends to be lax. There's no set bedtime, no set wake-up time, meals can be irregular, and kids get out of the habit of reading or doing homework."
As anticipation builds, so can the levels of anxiety that are commonly experienced by parents and children as they prepare for the variety of changes that a new school year can bring. There can be many sources for a parent or child's stress. A child may have friends who have moved away, or they are preparing to start the school year in a new building along with the task of getting to know a new set of teachers. Anxiety is to be expected in most cases and may even be present in students who are excited about the prospect of heading back to school.
Parents should also be aware of certain symptoms that might suggest there's a need to consult with their children's physician or health care provider.
"If a child has physical complaints such as a stomachache or headache that aren't obviously attributed to some kind of illness, these should be evaluated by the child's provider," said Dr. Davis-Brown, who practices with Premier Physician Network. "If they are having difficulty eating or sleeping, or are being sent home from school with headaches, vomiting and stomachaches, they should also be evaluated by your child's health care provider."
Back-to-school stress and anxiety is a common issue. Dr. Davis-Brown said parents can take the following steps to alleviate stress for children:
Establish Routines – Parents can help prepare their children for the structured patterns of the school year by establishing set bedtimes and waking times as the break begins to wind down.
Keep Them Reading – A pause in the rigors of classroom life doesn't mean learning should stop. Summer is a great time for kids to read for enjoyment, whether it's a favorite mystery or a magazine about their favorite hobby. Reading not only increases their capacity to learn, but it also prepares them to hit the books in the fall.
Limit Screen Time – Electronic games and videos can offer a temporary escape from the stress of a long school year, but too much of a good thing can do more harm than good. Dr. Davis-Brown suggests limiting a child's screen time to two hours or less per day. Encouraging kids to exercise and get outside more frequently can reduce stress and contribute significantly to their overall health.
Actively Listen – Dr. Davis-Brown encourages parents to talk to their children about the upcoming school year and listen as they allow them to talk about their anxiety.
"Kids should know it's not unusual to have anxiety after being off for a break, even if they are returning to a familiar place," Dr. Davis-Brown said. "Remember, as a parent, it's not your job to fix your child's anxiety, it's to help your child learn to deal with it."
For more information about back-to-school anxiety or to find a Premier Physician Network physician near you, visit www.PremierPhysicianNet.com.