Brandon J. Bell, MD, joins Monroe Medical Center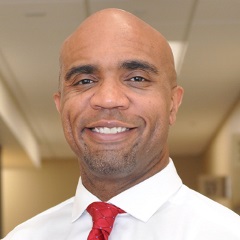 DAYTON, Ohio (July 8, 2019) – Brandon J. Bell, MD, is joining Monroe Medical Center, a Premier Physician Network practice. Dr. Bell received his medical degree from University of Cincinnati College of Medicine, and completed his residency at The Ohio State University College of Family Medicine.
Dr. Bell will join Joe Burghard, MD, Chris Eppley, MD, Maurice Swanson, MD, Dyrk Van Valkenburg, MD, and Tricia Neu, NP at the practice. Monroe Medical Center is located at 35 Overbrook Blvd Suite 100, Monroe, OH 45050. The practice is accepting new patients and can be reached by calling (513) 539-7356.