Surgery Offers Best Treatment for Appendicitis
Despite ongoing research, removal offers the best path for a cure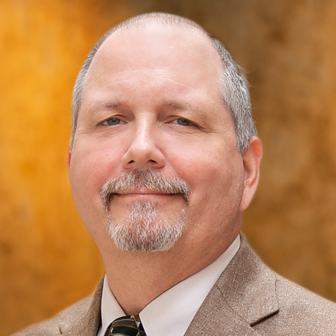 DAYTON, Ohio (June 17, 2019) – Though the purpose of the human appendix may remain a mystery, the well-tested treatment for its infection certainly isn't.
"There is no specific function for the appendix that we know of," said Dr. J. Scott Wilcher, MD, a surgeon with North Dayton Surgeons. "There is suggestion that it may help repopulate the colon with normal bacteria after a severe infection. But, otherwise, we've not really found a good reason for the appendix."
As a result, the appendix rarely gets much attention until certain symptoms point to its infection and make it virtually impossible to ignore. The symptoms of an infection of the appendix, or appendicitis, typically begin with a feeling of vague upper abdominal pain, combined with nausea and possibly even vomiting.
After a few hours the pain can migrate down the patient's lower right side and become increasingly painful. Patients having these symptoms are encouraged to get to an emergency room where physicians can take blood tests and perform a CT scan of the abdomen and pelvis.
"CT scans are extremely sensitive for detecting appendicitis, with a 90 percent accuracy rate," said Dr. Wilcher, who practices with Premier Physician Network. "Typically, what doctors see is a dilated appendix with inflammatory changes around it. Occasionally, they will see a stone in the appendix, which can contribute to the cause of appendicitis. The CT scan can also reveal if the appendix is already perforated."
It's fairly easy to determine the next course of treatment once appendicitis is diagnosed. Physicians almost always elect to remove the appendix from the colon by utilizing a procedure known as a laparoscopic appendectomy. Surgeons enter through three little incisions, remove the appendix from the colon, and then send it to a pathologist for testing.
In some cases, appendectomies are done as an outpatient procedure which allows patients to recover at home soon after the surgery. Many times, however, certain patients require an overnight stay before being discharged. Doctors may elect to use treatment options that don't involve surgery, though Dr. Wilcher points out that surgical removal is most often the best solution.
"There has been quite a bit published recently about non-operative treatment of appendicitis through the use of IV antibiotics alone," he said. "However, most surgeons in the United States prefer to do an appendectomy since it offers a 99.9 percent cure rate with fewer complications afterwards. The pathological exam that is done after surgery also allows for the rare detection of a tumor if one is present. Antibiotic treatment alone doesn't enable this detection to take place."