Physical Medicine Offers Holistic Rehabilitation For Many Complex Health Conditions
Physiatrists often act as hub to larger team aiding in patient treatment, therapy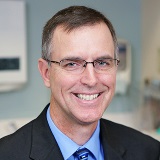 DAYTON, Ohio (June 17, 2019) – Physical medicine offers patients with complex health issues a holistic approach to treatment and fosters collaboration among many different specialists.
Physical medicine and rehabilitation, also known as physiatry or rehabilitation medicine, focuses on restoring functional ability and quality of life to those with physical impairments or disabilities affecting the brain, spinal cord, nerves, bones, joints, ligaments, muscles and tendons, according to the American Academy of Physical Medicine and Rehabilitation (AAPMR).
"Anytime someone has an injury or illness that affects their function, causes pain or inhibits them from doing the things they want to do, it's an opportunity for us to help them," said Michael Pedoto, MD, with Premier Physical Medicine Associates. "Some of the people we help treat include spinal cord injuries, traumatic brain injuries, stroke, MS and burn patients. We also see patients with musculoskeletal injuries or work-related injuries."
Physician like Dr. Pedoto who specialize in this field of medicine are known as physiatrists. Unlike other medical specialties that focus on a medical cure, the goals of a physiatrist are to maximize patients' independence in activities of daily living and to improve their quality of life, the AAPMR said.
Physiatrists who serve patients are different from health care providers such as a physical therapist.
"Physical medicine rehabilitation is always thought of as a holistic team approach to evaluating and treating a person," said Dr. Pedoto, who practices with Premier Physician Network. "As a physical medicine specialist, we are MDs or DOs so we have a doctorate degree, which means we can order tests, prescribe medications, perform injections and order therapies."
Once a path of treatment is chosen for a patient, Dr. Pedoto then collaborates with others who are an integral part of the team such as occupational, physical, speech therapy or recreational therapy.
"It's a team approach, but we all have our role to play," he said.
There are many different treatments or services that Dr. Pedoto and his team offer at his practice. Many are geared toward finding a diagnosis, determining a treatment or offering evaluations.
Electrodiagnostic testing – An electromyogram (EMG) is often used when someone may exhibit symptoms of carpal tunnel syndrome or a pinched nerve. An EMG is a test that measures the electrical activity of a muscle and detects any signs of blocking or slowing down of responses to the nerve stimulation. The test can evaluate unexplained muscle weakness, twitching or paralysis, or to find causes for numbness, tingling and pain.
Functional capacity evaluations – These evaluations are done on individuals who are disabled and need to have information on their status for an employer, an insurance company or social security disability.
Wheelchair evaluations – Physical medicine specialists can conduct evaluations for individuals who need the use of a wheelchair or scooter. These evaluations ensure that the wheelchair or scooter is the best fit for their need.
BOTOX injections – These injections may be utilized for patients with spasticity after a stroke or other illness. It is also used for conditions such as cervical dystonia or even migraine headaches.
Patients may learn about the benefits of physical medicine from their primary care provider or while being treated at a hospital. Dr. Pedoto encourages individuals to inquire about whether a physical medicine practice would benefit their health care needs.