Joel Metze, MD, joins Lifestages Centers for Women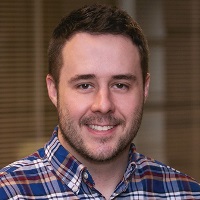 DAYTON, Ohio (May 28, 2019) – Joel Metze, MD, has joined Lifestages Centers for Women. Dr. Metze specializes in urogynecology, including treating women with incontinence, bladder issues, prolapse and pelvic floor disorders. He received his medical degree from Loma Linda University, and completed his residency in obstetrics and gynecology at Wright State University/Wright Patterson Air Force Base.
Lifestages Centers for Women also includes physicians Susan Emmerling, MD, Wayarne Harlan, MD, Shelly Joiner, MD, Leesa Kaufman, MD, Lloyd William Rettig III, MD, William Rush, MD, Richard Scharrer, MD and Ruby Shrestha, MD and certified nurse midwives Kimberly Breneman, CNM, Carla King, CNM, Susan Kloth, CNM, Jalana Lazar, CNM and Pamela Madden, CNM. Physician assistants Brittany Mathais, PA and Elyse Weber, PA assist Dr. Metze and Lifestages' other physician focused on urogynecology and bladder and pelvic health, William Rush, MD.
Lifestages Centers for Women, a Premier Physician Network practice, has locations in Beavercreek, Centerville, Englewood, Huber Heights, Middletown, and Springboro. Dr. Metze will see patients at the practices Englewood, Centerville and Huber Heights locations. The practice is accepting new patients and can be reached by calling (937) 277-8988.