Meningitis Strikes Youth, Young Adults Often Unexpectantly
Disease spreads rapidly wherever large groups of people gather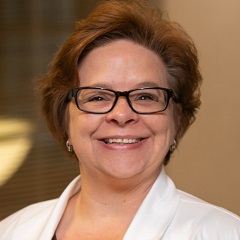 DAYTON, Ohio (May 13, 2019) – Meningococcal disease can be devastating and unexpectedly strikes otherwise healthy people, according to the Center for Disease Control and Prevention (CDC).
Although meningococcal disease is uncommon, teens and young adults 16 through 23 years old are at increased risk, the CDC said. Meningococcal bacteria can cause both bacterial and viral meningitis, which is an infection of the lining of the brain and spinal cord. It can also result in permanent disabilities and even death.
"Infectious diseases like meningitis, spread rapidly wherever large groups of people gather," said Jackie Isaacs, APRN, a family nurse practitioner with Brookville Family Care. "Teens and young adults are frequently near large groups of people through sports, clubs, social gatherings and school, and those entering college have an additional risk of exposure due to communal housing, which is often in close quarters."
Meningitis is contagious and can spread quickly through respiratory secretions such as a cough or sneeze. It can also be spread through kissing, sharing utensils or toothbrushes, or drinking from the same container as an infected person. The virus or bacterium then travels through the bloodstream, causing inflammation around the lining of the brain and spinal cord.
At the onset of the illness, both viral and bacterial meningitis can cause many of the same symptoms which include fever, headache, stiff neck, nausea and vomiting, confusion, difficulty waking from sleep, or sensitivity to light. In some forms of bacterial meningitis, symptoms may also include a rash or seizures, while viral meningitis may resemble the flu with body aches, runny nose, and cough.
Providers diagnose and determine the type of meningitis using information from the patient and family about the current illness, blood tests, lumbar puncture, and imaging. Viral meningitis is not treated with antibiotics, as it is caused by a virus, and it is usually managed at home with supportive measures during recovery. Bacterial meningitis requires immediate hospitalization for antibiotics and very close monitoring.
"It is important to understand that bacterial meningitis is a medical emergency," said Isaacs, who practices with Premier Physician Network. "It progresses rapidly, often over just hours, and can lead to serious, life-long complications or even death. Partial or complete loss of hearing, brain damage, nerve damage, or loss of limbs can occur even in those treated quickly, making rapid diagnosis and treatment essential. Viral meningitis is more common and rarely causes long term complications."
Understanding the serious nature of meningitis makes the focus upon prevention even more important in the effort to protect a young person's health, especially since teens and young adults (ages 16-23) are the highest at-risk group for contracting the illness. It's recommended that children receive their first dose of vaccine at 11 or 12, with a second dose, or booster, given when they are 16. If the first dose is given a bit later, between 13-15 years of age, the booster is then given between 16 and 18. If no vaccine has been given by 16, only one dose is needed.
Of those diagnosed with bacterial meningitis, up to 20 percent of survivors suffer serious, life-long complications while an additional 15 percent die as a result of the infection, despite rapid treatment, so taking the time to vaccinate your children plays a vital role in protecting their long-term health.
For more information about meningitis, visit https://www.cdc.gov/meningococcal.