John Waters, APRN-CNP, Relocates to Franklin Family Practice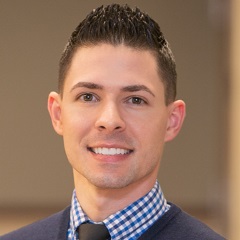 DAYTON, Ohio (April 29, 2019) – John Waters, APRN-CNP, is joining Franklin Family Practice. Waters will join Aaron Block, MD, Joshua Ordway, MD and Leanne Demmitt, APRN-CNP. Waters will also see patients at Springboro Family Medicine's office located at 630 N. Main St., Suite 210 in Springboro.
Franklin Family Practice is located at 8401 Claude-Thomas Way, Suite 21D in Franklin. The practice is accepting new patients and can be reached by calling (937) 743-5965.