Endurance Training Can Take Athletes To The Next Level
Increasing stamina, strength not just for elite athletes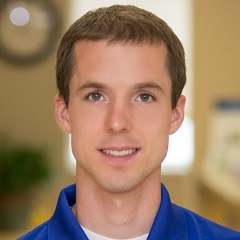 DAYTON, Ohio (March 11, 2019) – Endurance training helps athletes to keep their form and energy throughout the late stages of a race, game or competition by focusing on exercises that improve stamina, or an athlete's ability to do their chosen sport for longer periods of time.
For most athletes, this includes paying increased attention to aerobic or cardiovascular fitness, which is determined by the body's ability to deliver much needed oxygen to muscles that are using it during exercise.
"For athletes, as well as the general population, these exercises can include walking, running, biking or swimming, but other types of circuit training can be incorporated as well," said Paul Krebs, MD, a sports medicine physician with Premier Orthopedics. "We also use something called strength endurance training which focuses on improving an athlete's ability to lift a certain amount of weight for longer periods of time."
An individual doesn't have to be an elite athlete to benefit from endurance training.
In fact, Dr. Krebs said athletes who aren't even involved in sports should be involved in some type of endurance training, especially since the American Heart Association (AHA) recommends that individuals should have up to 150 minutes of cardiovascular exercise each week.
"Even athletes in power sports such as football and volleyball should focus on strength endurance training which will allow them to participate at a higher level," said Dr. Krebs, who practices with Premier Physician Network. "Athletes in endurance sports such as biking, cycling and running can focus on even higher levels of training to improve their ability to be competitive."
Endurance training basically helps protect an athlete by improving their ability to maintain the proper form and biomechanics for their chosen activity. When they get tired or fatigued their mechanics can change and place new stress on their body. For example, when a distance runner or baseball pitcher get fatigued later in a race or a game, their form can break down and add new stress to their tendons, ligaments, muscles and bones which can lead to potential injury.
Endurance training not only helps competitive athletes avoid these types of injuries, but it utilizes different exercises to increase their overall strength by building lean muscle.
"For the accomplished athlete, endurance training can take them to the next tier of performance by allowing them to participate at a high level for a longer period of time," said Dr. Krebs.
For any sporting activity, there is always some risk of injury and endurance training is certainly no exception. Overuse injuries such as stress fractures, strains, or tendonitis tend to be the most common, but having a plan in place along with patience and appropriate guidance are vital for remaining healthy.
"Most injuries occur when people try to increase the volume of their training too quickly," Dr. Krebs said. "This risk can be decreased with a proper plan."
Today, athletes of all ages and skills have a number of endurance training resources at their disposal to help them on this path, whether they choose to go it alone, or work with a coach or personal trainer. Premier Health offers sports performance programs that can provide athletes with a tailored plan to help them accomplish their fitness goals.
"The need to work with a personal trainer is really a personal decision," Dr. Krebs said. "Some can really benefit from it, while others are already well-equipped to start endurance training on their own. For our area high school athletes, many coaches are already forming great endurance programs focusing on endurance training."