Murtuza H. Habeeb, MD, joins Premier Vascular Surgeons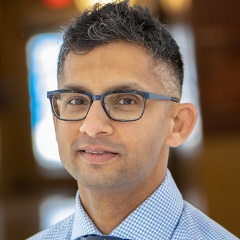 DAYTON, Ohio (March 8, 2019) – Murtuza H. Habeeb, MD, is joining Premier Vascular Surgeons. Dr. Habeeb received his medical degree from Ross University School of Medicine. He completed an internship in general surgery at Northeast Ohio Universities College of Medicine and a residency in general surgery at the University of Illinois at Mt Sinai Hospital. He also completed a fellowship in vascular surgery at St. Louis University.
He joins the practice alongside Kamran Jafree, MD, John Matsuura, MD, Laura Peterson, MD, Leandra Gray, FNP-C and Jessica Wozniak, CNP.
Premier Vascular Surgeons is located at 2300 Miami Valley Dr., Suite 350. The practice is accepting new patients and can be reached by calling (937) 438-8640(937) 438-8640.