Nicholas A. Doninger, Ph.D, ABPP, joins Health Psychology Associates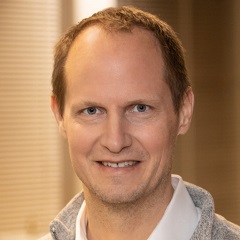 DAYTON, Ohio (February 5, 2019) – Nicholas A. Doninger, Ph.D, ABPP, is joining Health Psychology Associates. Dr. Doninger received a doctoral degree from Finch University of Health Sciences/Chicago Medical School and is board-certified in Neuropsychology with the American Board of Professional Psychology. He completed internship training at the Cleveland Veteran Affairs Medical Center and a postdoctoral fellowship in neuropsychology at The University of Chicago Medical Center.
Dr. Doninger will join Mary Foster, Ph.D, James Gilchrist, Ph.D, and Bruce Ladle, Ph.D, at the practice. Health Psychology Associates is located at Miami Valley Hospital at 30 E. Apple St., Suite 6254 in Dayton. The practice is accepting new patients by physician referral and can be reached by calling (937) 208-2554(937) 208-2554.