Health Care Transformation Brings Patients Closer to Providers, Information
Patients take center stage in the way healthcare is delivered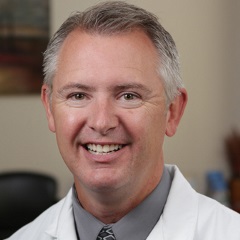 DAYTON, Ohio (November 26, 2018) – More convenient appointment times, access to virtual video visits and the ability to look up personal health care data with the click of a button are all transforming the patient experience.
At the forefront of that change is the patient's access to their provider, said Daniel Elshoff, MD, a family physician with Stillwater Family Care and market lead physician with Premier Physician Network.
"Patients have access to their health care provider and their own medical information in ways they never have before," said Dr. Elshoff. "Patients can now tap into their providers' expertise by sending a simple message and the ability to view their own medical records online 24 hours a day through our online patient portal, MyChart."
Patient-centered care is driving better care coordination between providers and giving patients easier access to that care. Patients can now schedule appointments online 24 hours a day and get minor health issues addressed through E-Visits. Providers are also looking at ways to be more accessible through same-day appointments.
Patient-centered care embraces patients as true partners in their health decisions, according to Health Catalyst, an organization focused on health care data outcomes. Dr. Elshoff said this philosophy is carried throughout the Premier Health system and is leading to better patient and provider satisfaction. Here's how patients are benefiting from the change:
Use of technology – MyChart lets patients see their test results, recommended screening tests and other health information. Patients can make office appointments online, or request an e-visit or video visit with a doctor if they are unable to get to the office.
Better care coordination – EPIC, Premier Health's electronic medical record, allows primary care doctors and specialists to communicate in real time about a patient's condition and test results, rather than waiting for a letter to arrive in the mail.
More access to care – With more advanced practice providers, like nurse practitioners or physician assistants, working in doctors' offices, patients can be seen more quickly and accomplish health maintenance items, such as recommended screenings and tests.
Improved patient experience – Patients can quickly and easily access their health information and their doctor. Office phones are on during lunch, when most patients have the time to call. Expanded office hours are available to better meet patient needs.
Benefits to providers are just as plentiful. Dr. Elshoff said he can easily access data for his entire practice or individual patients, to make sure he is providing the best care possible. A commitment to a team approach in the office also helps him focus on patients with serious or more challenging health concerns while advanced practice providers manage routine tests and care.
Most importantly, data and evidence-based outcomes and embracing a team model lets providers build partnerships with patients to achieve better overall health.
"Even though we always thought we were focused on the patient, realistically, we didn't look at it from the patient's point of view all the time," Dr. Elshoff said. "We are shooting for the quadruple aim: better outcomes, with a more satisfying experience in the process of using the healthcare system at a lesser cost for patients and being a more functional and pleasant system for providers working within the system."