Matthew Doepker, MD, joins Premier Surgical Oncology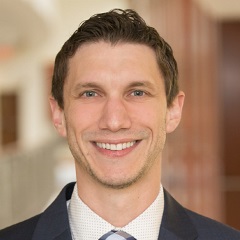 DAYTON, Ohio (September 28, 2018) – Matthew P. Doepker, MD, is joining Premier Surgical Oncology. Dr. Doepker is a surgical oncologist who received his medical degree from the Wright State University School of Medicine. He completed a surgical residency at Good Samaritan Hospital in Cincinnati, and a complex general surgical oncology fellowship at Moffitt Cancer Center.
Premier Surgical Oncology is located on the campus of Miami Valley Hospital South at 2300 Miami Valley Drive, Suite 350 in Centerville and includes James R. Ouellette, DO, Lyndsey Ritze, PA-C, Michael K. Snider, PA-C, and Erin E. Smith, PA-C.The practice is accepting new patients and can be reached by calling (937) 438-8600(937) 438-8600.