Premier Health Urgent Cares and Primary Care Offices Provide Continuity of Care
Each service plays vital role in an individual's health care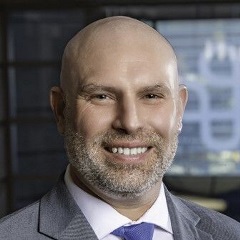 DAYTON, Ohio (August 8, 2018) – Urgent care facilities can provide a much-needed service for acute health conditions, and often play a complementary role with a patient's primary care provider.
Sore throats, coughs, deep cuts, flu vaccinations and even sports physicals can all be taken care of at an urgent care location. The convenience of the service is something that patients like, but it's important to understand that urgent care facilities are not a replacement for the long-term relationship provided by a regular primary care provider, said Joseph Allen, MD, with Premier Physician Network.
Premier Health Urgent Care locations care for the emergent needs of patients, and when needed can serve as a gateway through which many patients find a primary care practice for the first time.
"There is a portion of our population that does not have an established relationship with a primary care provider," Dr. Allen said. "Urgent care locations play an important role in caring for their emergent needs. Premier Health Urgent Care, in particular, offers the unique ability to connect patients with a primary care practice when it is needed for follow-up or ongoing care."
Dr. Allen said there is a growing number of individuals under the age of 40 who do not seek regular care of a primary care physician.
"The reason for this trend is that younger adults have fewer chronic conditions such as diabetes or hypertension – both conditions that require regular care of a physician," he said. "However, many may be walking around undiagnosed."
Often a patient may go to an urgent care with an acute illness such as a sinus infection and find out they also have a chronic condition such as hypertension, said Kimberly Sargent, a nurse practitioner who practices at Premier Health Urgent Care.
Ms. Sargent works with urgent care patients to understand when a follow-up visit with their primary care practice is necessary. Here's how she advises her patients:
Something's been discovered – A visit for a minor cold may, for example, reveal that a patient has high blood pressure. It's important to seek the care of a primary care provider for a plan to bring the blood pressure down and keep it maintained on a healthy level.
Something needs to be set – An urgent care visit is great for identifying a bone fracture or break, but it will require the care of a specialist to make sure it is set correctly and that a plan is created to make sure proper healing takes place.
Something may not get better – An urgent care may provide the initial treatment for a sinus infection or bad cough, but symptoms may not always improve over the course of several days. A follow-up visit with a primary care provider will help determine why the healing is not progressing as it should.
"Most patients who walk into an urgent care will only need that one visit in which to resolve their issue," Ms. Sargent said. "But Premier Health Urgent Care locations offer a seamless transition to a follow-up visit with a primary care or specialty office on that rare occasion when it is needed."