Samar Hijazi, MD, joins First Care Family Medical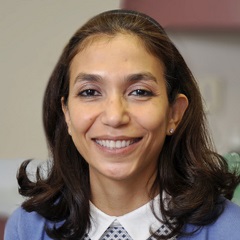 DAYTON, Ohio (June 26, 2018) – Samar Hijazi, MD has joined First Care Family Medical. Dr. Hijazi previously was located at Associated Specialists of Internal Medicine, another Premier Physician Network practice. Dr. Hijazi graduated from the University of Jordan, and completed her residency in internal medicine at State University of New York at Buffalo. She is board-certified in internal medicine.
First Care Family Medical is located at 1911 N. Fairfield Road in Beavercreek. The practice is accepting new patients and can be reached by calling (937) 429-4369(937) 429-4369.