Subchondroplasty Procedure Allows Surgeons to Preserve Joints Longer
Procedure gets to the heart of arthritic pain by focusing on bone lesions.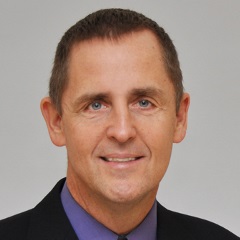 DAYTON, Ohio (April 30, 2018) – A new, minimally invasive surgery procedure aimed at strengthening the vital bones in a person's joints could relieve pain often associated with arthritis in the knees and hips without requiring more invasive surgery.
"During the late 20th century, joint replacement surgery became the main treatment for arthritis," said James Klosterman, MD, an orthopedic surgeon with Premier Orthopedics. "As we move further into the 21st century, we start to question whether there is another option for patients."
Dr. Klosterman said a new procedure, called subchondroplasty, now allows surgeons to preserve a joint by focusing on the breakdown of its bones.
"We have learned over the years that some people with bad arthritis on X-rays don't experience any pain," he said. "The question has always been, 'Why is that?' Further research has shown that those who have bone marrow lesions, or a breakdown of the bone on a microscopic level, seem to have more pain."
The subchondroplasty procedure focuses on the bone marrow lesion in the subchondral, the layer of bone just below the cartilage. Multiple imaging sources find these lesions and rule out other possible sources for the pain, said Matthew Lawless, MD, an orthopedic surgeon at Premier Orthopedics, who along with Dr. Klosterman now treats patients with subchondroplasty.
The procedure is performed by injecting a toothpaste-like substance into the lesion through X-ray guidance during a minimally invasive surgery procedure. That substance hardens over a two-year period and eventually becomes a part of the bone.
"The procedure creates an artificial grafting material that eventually forms into a person's bone," Dr. Lawless said.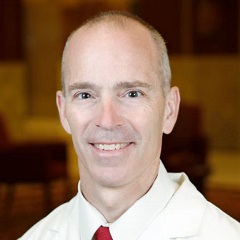 Short-term outcomes are very promising for both physicians and patients.
"The presented data supports that a good portion of patients experience pain relief and are able to avoid or delay a knee replacement for up to two more years," Dr. Klosterman said.
Drs. Klosterman and Lawless, who practice with Premier Physician Network, have seen an 80 percent decrease in pain scores among the patients who have undergone the procedure. Patients who originally came into Premier Orthopedics with a pain score of eight may indicate a pain score of two or three on a scale of one to 10 after the procedure.
"We're not magically giving them a brand-new knee, but it is improving function, decreasing pain, and most importantly, helping them to put off a more invasive procedure for a period of time," Dr. Klosterman said.
The Centers for Disease Control and Prevention estimates that there are more than 700,000 total knee replacements and more than 300,000 hip replacements performed annually in the United States. Subchondroplasty may be an option for patients facing joint replacement surgery to delay the procedure and relieve pain in the meantime. But those suffering from pain should realize the procedure is not for everyone.
"It's important to have the right expectations for this procedure," Dr. Klosterman said. "The best candidates will have pain that is supported by the right type of imaging results. This is one more option in our toolbox to help individuals alleviate pain, regain mobility, and in most cases, extend the amount of time they have until a joint replacement needs to be considered."