Weight Loss Surgery Is More Than Skin Deep
Surgery affects person's hormones, leading to dramatic shift in health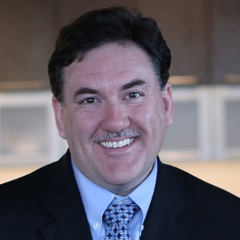 DAYTON, Ohio (April 9, 2018) – Most may think of weight loss surgery as a dramatic change to a person's outer appearance, but one local surgeon says the transition that occurs is much more than skin deep.
"One of the misconceptions about weight loss surgery is that it's not just a procedure where we are shrinking the stomach or making people eat less," said C. Joe Northup, MD, a bariatric surgeon with Premier Weight Loss Solutions and medical director of the bariatric program at Miami Valley Hospital. "The surgeries we are doing actually have a positive, metabolic effect on patients. It's not just about restriction or absorption, but causing a physiologic change."
A person's weight or metabolic rate has a drastic impact on how they burn calories and how their body interacts with food that is consumed. Individuals who have undergone weight loss surgery will experience a drastic change in their hormonal balance, which can happen sooner than the actual weight loss seen after surgery.
"Often we will see Type II diabetes resolve before there is any weight loss," said Dr. Northup, who practices with Premier Physician Network. "There is a direct improvement in weight related diseases with weight loss, but we also see improvements in diseases even before a significant drop in weight."
Disease management isn't the only thing that is improved with bariatric surgery. Estrogen is one hormone that is significantly impacted by weight loss surgery, which is a good thing. According to the Journal of Clinical Oncology, estrogen levels often elevated in obesity are associated with an increased postmenopausal breast cancer risk.
Elevated estrogen levels also play a role in polycystic ovarian syndrome, a condition that can reduce a woman's chance of becoming pregnant.
"A woman's peripheral fat can contain high levels of hormones that affect her ability to have menstrual cycles," Dr. Northup said. "Most of the time, women see their menstrual cycles return to normal three months after having weight loss surgery."
The first year following surgery is a great time to make lifestyle changes such as diet choices and routine exercise to support the positive effects weight loss surgery has on a person, he added. A person may approach weight loss surgery with a smaller waistline in mind, but be surprised that the real change occurs within.
"Weight loss surgery is an educational process," Dr. Northup said. "We have to help patients understand that fat is not just something that physically slows someone down or makes us not look the way we would want. It actually is something that secretes hormones and has a substantial impact on a person's physiology."