Epilepsy Diary Can Help Identify Triggers, Establish Best Treatment
Technology such as phone apps makes diary tracking easy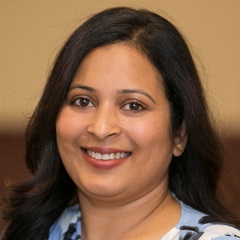 MIDDLETOWN, Ohio (April 9, 2018) – One in 26 Americans will develop epilepsy in their lifetime, and when they do factors such as how much they sleep or what they eat will suddenly become that much more important.
Epilepsy is a brain disorder that can cause a person to have recurrent seizures. Some individuals are born with epilepsy while others develop it later in life. The disease can have a multitude of causes including stroke, brain trauma, infection or a brain tumor, and the triggers that set a seizure in motion can be just as diverse, said Arshi Naz, MD, an epilepsy specialist at the Clinical Neuroscience Institute (CNSI).
"A trigger is something which predisposes an epilepsy patient to have a seizure," said Dr. Naz, who practices with Premier Physician Network. "Sometimes it can be difficult to identify them. The most common triggers we see are sleep deprivation, failure to take seizure medication, excessive alcohol use and stress."
One of the best ways to identify triggers and manage seizures is to keep an epilepsy diary. Diaries help patients record details about their lives so that when seizures do occur they and their health care team can have a clearer picture of why it is happening.
"The diary can be a way to record a seizure – the type, frequency and duration – as well as lifestyle details such as how much sleep they got the night before or whether events in their life are causing stress," Dr. Naz said. "From the medical side, the patient can record the medication they are currently using, including dosage. We often encourage women to keep track of their menstrual cycle and whether or not seizures seem to get worse around that time."
Keeping an epilepsy diary makes disease management more effective and can have a significant impact on how the epilepsy impacts a person's life, according to the Epilepsy Foundation.
Seizure monitoring – Recording seizures or spells can help a person and their health care team better diagnose and manage the health condition. Tracking and identifying seizures can allow a person's health care team choose the best treatment path and also know when changes need to be made to that plan.
The bigger picture – A comprehensive diary can give a provider the bigger picture of what is going on in a person's life. Patients should strive to include as much detail as possible including their daily diet, sleep schedule, additional non-epileptic medications prescribed, and lifestyle changes that may be a source of stress.
Managing side effects – Medication can't be adjusted if a health care provider isn't aware of side effects a person is experiencing. Recording side effects – what they are and when they occur – can help a provider determine which medication is best for each person.
Targeting triggers – Knowing and modifying seizure triggers is a key step in epilepsy management. A diary can help a person track the triggers, including when they happen and what they were doing around the time of their onset.
There are several online resources that can help make a daily diary more convenient. Dr. Naz encourages individuals to look up apps that can be downloaded on their smartphone. The Epilepsy Foundation offers an app called My Seizure Dairy, which allows a person to record details of their day as well as set up reminders to take medication or reorder medication.
"Information recorded in apps can easily be shared with providers as well as loved ones who together can provide the medical and social support needed to make disease management more effective," Dr. Naz said.
"I think it's reasonable to seek out a surgeon that offers minimally invasive surgery," Dr. Lowry said. "It's a type of surgery that tends to cause less pain, offer a quicker recovery and results in less adhesion formation."