Decreased Desire for Intimacy during Menopause More Than Physical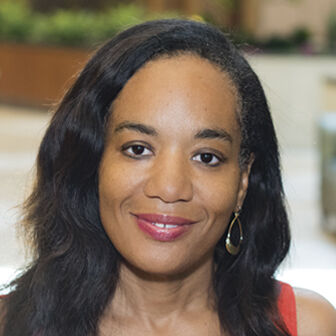 MASON, Ohio (December 11, 2017) – A woman's desire or ability to be intimate with her partner can dramatically change during menopause as well as the years leading up to it.
"The physical changes a woman experiences during menopause coupled with the discomfort of having intercourse can play a big role in how a woman approaches intimacy with her partner," said Rhonda Washington, MD, a gynecologist with Center for Women's Health and Wellness in Mason.
A woman reaches menopause when her body has ceased having a menstrual cycle for 12 straight months; however, she can experience the symptoms that come with it several years before that. Her body's drop in estrogen can lead to physical symptoms such as vaginal dryness that may make intercourse painful. Emotional changes such as mood swings, depression and decreased libido can also come into play, said Dr. Washington, who practices with Premier Physician Network.
The myriad of emotional and physical issues a woman experiences can be hard to pinpoint and especially hard to treat due to their complexity.
"Men and women both experience changes in their ability to be intimate when their hormonal balance changes later in life," she said. "However, the issue can be a little bit easier for a man since it involves a specific physical issue that can be resolved with medication. A woman on the other hand, may have difficulty with intimacy or intercourse as a result of many different factors – some of which are hard to treat."
Dr. Washington said women shouldn't become discouraged, and recommends the following steps as a starting point to addressing the issue.
Pinpoint one problem – Don't feel as if you need to understand all the issues at play. Identify one problem that you are experiencing and use that as your conversation starter with your physician. Don't hesitate to share that intercourse is painful if that is really the issue. Your physician may then be able to identify vaginal dryness as the cause and look for ways to treat it.
Take control when you can – Treat the symptoms that can be treated. Physical symptoms such as vaginal dryness can be treated with vaginal moisturizers. And consider FDA-approved treatments that help alleviate things such as hot flashes.
Don't discount stressors – Stress in a woman's life can have many different sources and impact a woman's ability to enjoy intimacy. Take time to look for things in your life that cause stress such as relationships and schedules. Take steps to reduce stress including counseling and the possible use of medications.
Take time for yourself – Look for ways to help your body relax. Make daily exercise a priority. Carve out time in your schedule to spend with your partner including regular date nights. This will ensure that time spent together isn't just focused on intercourse, but being together.
Understand you're not alone – Don't let a fear that you are alone in this battle keep you from sharing your struggles with your physician. The truth is that what you feel – whether emotional or physical – is very real and extremely common.
"The struggles women face during their premenopausal or menopausal years are very, very common," Dr. Washington said. "I have this discussion with a woman at least once a day in my office. Some of the discussions come during a visit about a different issue while some women take the initiative to see me for this reason alone."
For more information on menopause or to find a Premier Physician Network physician near you, visit www.PremierPhysicianNet.com.