Premier Weight Loss Solutions Expands Services Beyond Surgery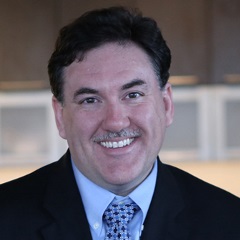 DAYTON, Ohio (November 3, 2017) – Premier Physician Network's weight loss surgery practice is expanding the way it helps individuals take off pounds to include methods that don't involve surgery.
Premier Weight Loss Solutions will now offer a non-surgical, medically managed weight loss program that will focus on educating patients and equipping them with the right tools needed to make weight loss a long-term success. "Medically managed weight loss will be just one component of the practice's comprehensive weight management program, which will still include weight loss surgery," said Joe Northup, MD, a bariatric surgeon with the practice.
"The goal is to build this program into the most comprehensive and robust program we can possibly offer or design to help patients who desire to live a healthier life through weight loss," said Dr. Northup, who practices with Premier Physician Network. "There is a distinct difference between what Premier Weight Loss Solutions is offering and what is provided by other commercialized weight management systems. When patients look at diets they think of a quick fix that eliminates things and don't offer long-term success," he said. "We focus on behavioral change that is based on education and lifestyle choices. We then equip individuals with the right tools to help set and achieve reasonable goals. A unique benefit to our program is that it can be covered under most insurance plans."
Medically managed weight loss empowers patients with the education they need to lose weight for the long-term, and in some cases, can be used by patients who want to prepare for weight loss surgery. The medically managed weight loss program at Premier Weight Loss Solutions is different from diets in that it teaches patients how to make wise eating and exercise choices that they can implement for the rest of their lives.
The program offers dietary plans built to meet individual needs, whether it is grocery-based approaches or medication and supplement supported plans. The program also provides a step-by-step process that includes evaluation by a primary care provider, health education, nutrition counseling, dietary planning, activity and exercise information and goal management.
The ideal candidate for the medically managed weight loss program is essentially anyone who wants to lose weight or live a healthy lifestyle. Dr. Northup said it's important for patients to understand their body mass index (BMI) – a simple formula that measures a person's weight with their height – and to use that to determine what type of weight loss option is best for them.
"Body mass index is a good tool when determining if a person should consider weight loss surgery or a non-surgical weight loss program," he said. "Patients with a BMI of 35 or higher have more success with weight loss surgery versus those who have a BMI under 35. They may find great success with the non-surgical option."
Still, individuals need to know that it is not one or another. Weight loss surgery may be the initial method to help a person lose a substantial amount of weight, but lifestyle and diet changes will be needed to keep the weight off. That's where the medically managed weight loss component can also be helpful for those undergoing surgery.
"People want so badly to find a way to lose weight, but they don't understand the basic tenets of nutrition such as where protein comes from or how a carbohydrate affects the body," Dr. Northup said. "Our hope is that by the time they are through the first six weeks of our program they can make decisions on their own that will last a lifetime."
For more information on the services that Premier Weight Loss Solutions offers, visit www.PremierWeightLossSolutions.com or call (937) 208-5300(937) 208-5300.