Premier Weight Loss Solutions to Open in Centerville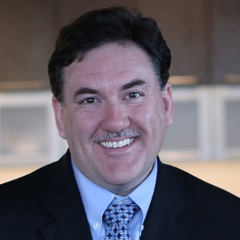 DAYTON, Ohio (Oct. 9, 2017) – Premier Physician Network announces the opening of Premier Weight Loss Solutions in Centerville.
The practice – formerly known as Premier Metabolic and Bariatric Associates and located at Miami Valley Hospital – is changing its name and location to better represent its new direction in weight loss services. The practice will offer weight loss surgery as well as a medically managed weight loss program to provide options for all patients seeking to lose weight.
Medically managed weight loss empowers patients with the education they need to lose weight long term, and in some cases, can be used by patients who want to prepare for weight loss surgery. "The medically managed weight loss program at Premier Weight Loss Solutions is different from diets in that it teaches patients how to make wise choices with eating and exercise that they can implement for the rest of their life," said Joe Northup, MD, bariatric surgeon at Premier Weight Loss Solutions.
The new program offers dietary plans built to meet individual needs, whether it's a grocery-based approach, medication, or supplement supported plans. It provides a step-by-step process that includes evaluation by a primary care provider, health education, nutrition counseling, dietary planning, activity and exercise information and goal management.
Premier Weight Loss Solutions will host an open house that is open to the public on Thursday, October 19 from 5 to 7 p.m. at their new office located at 6611 Clyo Road, Suite F in Dayton. Individuals interested in the open house can RSVP by calling (937) 208-5300. Or for more information about the new program, individuals can call (937) 208-5300 or visit www.premierweightlosssolutions.com.