InterStim® Helps Women Suffering Incontinence Regain Quality of Life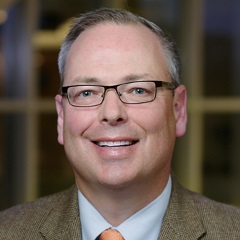 DAYTON, Ohio (September 28, 2017)
– DAYTON, Ohio (September 28, 2017) - A new implantable device is helping women suffering from
urinary incontinence
reclaim their quality of life by targeting the nerves that stimulate the urge to go to the bathroom.
InterStim® is used to treat refractory overactive bladder patients, who suffer from the sudden urge to urinate but often leak before they can make it to the restroom. It also helps women who have been diagnosed with urinary frequency, which means they don't leak but constantly deal with the feeling of having to urinate.
"The social and emotional impact incontinence has on a woman's life is huge," said William Rettig, III, MD, a gynecologist with Lifestages Centers for Women. "We have seen great outcomes with the use of InterStim. It's not a cure, but certainly reduces a woman's symptoms dramatically, and to the point of allowing her to feel as if she has regained a part of her life she had previously lost."
Urinary Incontinence - Knowing the Types
The sensitive nature of incontinence means women are hesitant to discuss it with their physician despite the fact that millions of Americans struggle with it. There are numerous types of urinary incontinence, and discovering what type a woman is struggling with can help lead to the best therapy to treat it.
InterStim treats incontinence in a way that medications and physical therapy can't by targeting the sacral nerve that stimulates the urge to urinate instead of working on the muscles that control it. The sacral nerve helps the brain to accurately communicate with the bladder.
"Most people don't urinate unless their brain says, 'I want to urinate,'" said Dr. Rettig, who practices with Premier Physician Network. "InterStim increases the communication between the brain and the bladder so patients experience better urinary function."
InterStim works by placing a lead along the sacral nerve near the bladder. This lead sends small electrical impulses to the nerve to increase communication. One benefit of InterStim is that it can be trialed by women before it is permanently implanted. The lead is temporarily attached to the tailbone near the nerve allowing women to wear it for a week to decide if it is helping with symptoms.
Dr. Rettig encourages women suffering with urinary incontinence to consider InterStim and to keep the following in mind:
It's about symptom reduction – InterStim is not a cure for urinary incontinence, but it offers women a significant improvement in symptoms. The device is considered a success if it offers a 50 percent reduction in symptoms, and Dr. Rettig said his office has seen women experience an average of 80 percent reduction in symptoms.
"We've seen women go from four incontinent episodes a day to maybe three a week, which is a huge change," he said.
It's not the first-line of treatment – Urinary incontinence must first be evaluated by a physician and treated by more conservative measures first such as medication and physical therapy. InterStim may then be considered once these therapies are found unsuccessful.
It's not just for urinary incontinence – InterStim has been approved for use to help women with fecal incontinence as well. The same nerve that controls communication between the brain and bladder also controls the anal sphincter.
"These are all issues that women feel like they have to live with," Dr. Rettig said. "I can't stress enough the importance for women to discuss this with their physician. More than likely, there is a way to help them regain what they have lost."