Aaron R. Block, MD, MPH, CPH, joins Franklin Family Practice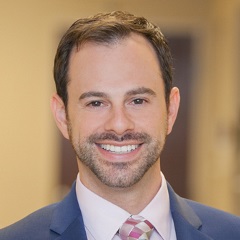 DAYTON, Ohio (September 5, 2017) – Aaron R. Block, MD, MPH, CPH, is joining Franklin Family Practice. Dr. Block received his medical degree from University of South Florida Morsani College of Medicine and went on to complete a family medicine residency at Wright State University.
Franklin Family Practice is located at 8401 Claude Thomas Way, Suite 21D, in Franklin. The Premier Physician Network practice is accepting new patients and can be reached by calling (937) 743-5965(937) 743-5965.