Michael J. Prayson, MD, joins Premier Orthopedics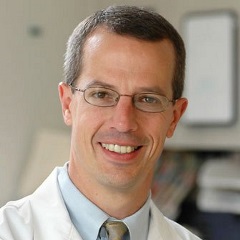 DAYTON, Ohio (June 30, 2017) – Michael J. Prayson, MD, is joining Premier Orthopedics. Dr. Prayson is an orthopedic trauma and fracture surgeon who received his medical degree from Kent State University and Northwestern Ohio Universities College of Medicine. He completed an orthopaedic surgery internship at Akron General Medical Center, and an orthopaedic traumatology fellowship at the University of Pittsburg Medical Center.
Premier Orthopedics includes a diverse group of specialties in one practice, which serves a variety of communities through its multiple locations as far north as Troy and as far south as Middletown. Premier Orthopedics specialists offer diagnosis, treatment and care for elbow, foot, hand, hip, knee, shoulder and athletic injuries. Patients benefit from a collaborative approach, advanced technology and ease of referrals. Visit Premier Orthopedics' page for more information.