Mary Feldman, DO, - Movement Disorders Specialist - Joins the Clinical Neuroscience Institute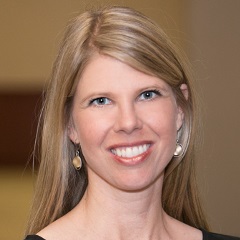 DAYTON, Ohio (May 31, 2017) – Mary Feldman, DO, has joined the Clinical Neuroscience Institute (CNSI). Dr. Feldman specializes in neurology and movement disorders. She received her medical degree from Lake Erie College of Osteopathic Medicine and completed a neurology residency at Hamot Medical Center/University of Pittsburg Medical Center. She went on to complete a movement disorders fellowship at the Cleveland Clinic. Dr. Feldman is board-certified in neurology and is a movement disorders specialist with over eight years of experience in medical practice.
Movement disorders are neurologic conditions that cause abnormal physical responses such as tremors, lack of coordination, muscle tightness, difficulty walking, and other uncontrolled movement, which includes Parkinson's disease. Our team of board-certified and experienced neurosurgeons, neurologists, interventional neurologists, and neurocritical care neurologists collaborate to provide advanced options for movement disorders that includes non-surgical and surgical treatments.
The Clinical Neuroscience Institute is a leading comprehensive, multidisciplinary neuroscience program that provides total neurological care for patients and families in Southwest Ohio. CNSI offers diagnosis, treatment and care of conditions that affect one's nervous system, brain and spine. These conditions and treatments include Alzheimer's, back pain, brain and spine tumors, brain aneurysms, dementia, epilepsy, multiple sclerosis, headache, movement disorders and stroke. The Clinical Neuroscience Institute is part of Premier Physician Network and includes locations in Dayton, Centerville, Englewood and Middletown. To schedule an appointment, call toll free 1-844-277-2894.