Weight Loss Surgery Now Considered First Line Treatment in Diabetes Fight
Diabetics with BMI of 35 or above considered ideal candidates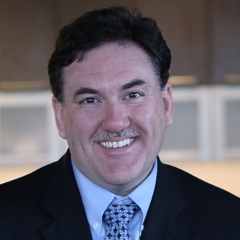 DAYTON, Ohio (April 25, 2017) – Weight loss surgery has a significant impact upon a person's fight against diabetes; however, it has always been viewed as a last resort for overweight individuals battling the disease.
That tide has turned with the support of 45 leading health care organizations, who released a recommendation this past year, saying that weight loss surgery should be considered a first line of treatment for obese individuals with diabetes. C. Joe Northup, MD, of Premier Metabolic and Bariatric Associates, said the new recommendation is a vital step to help individuals win the war on type 2 diabetes.
"Research has shown that fewer than half of adults with type 2 diabetes will resolve their disease through the help of medical intervention such as medicine or lifestyle changes," said Dr. Northup, who practices with Premier Physician Network. "However, nearly all diabetics who undergo metabolic and bariatric surgery will see remission or significant improvement in the disease."
Dr. Northup said it is important that weight loss surgery be seen as a first line of treatment so the disease is resolved quickly. In the past, weight loss surgery may have helped resolve a person's type 2 diabetes, but only after years of progression and harm to the body.
"Medical conditions – such as high blood pressure, high cholesterol and diabetes – damage the body over time," he said. "The earlier you can intervene, the less long-term damage that patient is going to have from the medical issues."
According to the American Society for Metabolic and Bariatric Surgery (ASMBS), type 2 diabetes leads to many health problems such as cardiovascular disease, stroke, blindness, kidney failure, neuropathy and even death. The effect of weight loss surgery on a person's health is almost immediate. About 90 percent of patients see improvements in their diabetes that lasts for years after having surgery, the ASMBS said.
"Oftentimes, we don't send patients home on their diabetic medicines after weight loss surgery," Dr. Northup said. "And those who are not able to come off their medication have significantly reduced medication requirements."
Patients should not wait for their physician to take the first step in following this new recommendation. Dr. Northup encourages diabetics to keep the following in mind:
A new vital sign – Patients and their physicians should treat body mass index as a vital sign and seek to resolve it with no less urgency or importance as hypertension or high cholesterol. Be aware of your BMI and the disease processes already affecting your body. Talk to your doctor about steps to resolve it.
Don't wait it out – Weight loss surgery should be an option discussed between a patient and physician early in the treatment of the diabetes disease process. Take the initiative to discuss the possibility with your physician or conduct your own research ahead of time.
Understand the urgency – Diabetes is a serious illness and one that can have a significant impact on a person's overall health. Around the world someone dies from complications of diabetes every ten seconds, according to the ASMBS.
A discussion is the first step – Taking the first step in discussing weight loss surgery doesn't lock you into a serious commitment. Patients should realize there is time to discuss their options – such as which weight loss surgery is right for them – before deciding to do it.
For more information on bariatric surgery, visit www.pmba.com.