David Ramig, DPM, joins Premier Orthopedics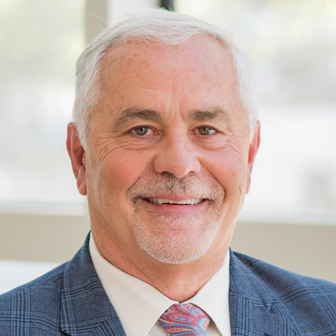 DAYTON, Ohio (December 6, 2016) – David Ramig, DPM, is joining Premier Orthopedics. Dr. Ramig has more than 30 years of podiatry experience, most recently serving patients at Premier Foot Specialists, another Premier Health Specialists' practice.
Dr. Ramig received his podiatry degree from the Ohio College of Podiatric Medicine and completed his residency at the Cleveland Clinic. He is board certified by the American Board of Podiatric Surgery and board certified in foot surgery.
Premier Orthopedics is a comprehensive, multi-disciplinary orthopedic and sports medicine practice that serves a variety of communities through its multiple locations as far north as Troy and now as far south as Middletown. Dr. Ramig will see patients in Premier Orthopedics' Springboro, Centerville and Englewood locations. Premier Orthopedics specialists offer diagnosis, treatment and care for elbow, foot, hand, hip, knee, shoulder and athletic injuries. Patients benefit from a collaborative approach, advanced technology and ease of referrals. Visit www.PremierOrthoOH.com for more information.