Stress Test Often First Step in Diagnosing Major Cardiac Issues
Patients with misconceptions about stress tests often feel unnecessary anxiety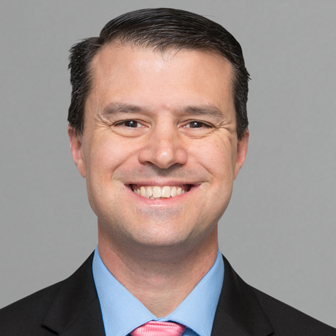 DAYTON, Ohio (October 4, 2016) – The last thing a cardiac stress test should cause is anxiety in the patient about to undergo the test despite what its outcome may reveal about their health.
A stress test is a study that is done to help a doctor determine whether a lack of blood flow to a patient's heart is the reason for their symptoms, which can range from chest pain to shortness of breath. The test is painless, nearly risk-free and lasts only a few minutes; however, many patients approach it with unnecessary anxiety due to misconceptions, says Aaron Kaibas, DO, a cardiologist with Upper Valley Cardiology in Troy.
"If your doctor tells you that he or she is concerned you may have coronary artery disease, that can cause anyone to have anxiety," says Dr. Kaibas, who practices with Premier Health Specialists. "Couple that with inaccurate information about the test from unreliable sources and some of our patients can sometimes be already stressed before they even start the test."
A stress test is named not for a person's emotional state, but rather the condition in which their heart is placed to get an accurate picture of its health. Dr. Kaibas says a stress test has two basic components: Exertion of the body and monitoring or imaging of the heart. Exertion is created by having a patient walk on a treadmill. This helps raise the heart rate and blood pressure while the heart is monitored with an EKG. Imaging is then obtained using nuclear medicine and, in some cases, ultrasound.
"Our hearts are constantly requiring a certain amount of oxygen and blood flow and if we exert ourselves then our heart requires more," Dr. Kaibas says. "In a resting state – such as when a person is lying in a bed or sitting in a chair – the heart doesn't require as much. In fact, even those with significant coronary artery disease may not have any symptoms and their EKG may look completely fine."
It's important that a stress test is only ordered by a physician or advanced practice provider. Stress tests are not done on critically ill patients who have advanced cardiac issues and they ideally should not be ordered on individuals lacking crucial symptoms or risk factors.
Patients can put themselves at ease by approaching a stress test with the following in mind:
An exception to exertion – A stress test requires the heart to undergo exertion in order to deliver the most accurate results. However, not everyone's health makes it possible to walk on a treadmill for even a short amount of time. Patients unable to physically exert themselves can be given medication that will simulate the same results in their heart as if they were exercising.
A safety net exists – Most stress tests are performed with a physician or advanced practice provider in the room while the patient's heart rate, blood pressure and oxygen levels are constantly monitored. This environment allows the test to be conducted with little risk to the patient's health.
A test that is short-lived – The average stress test requires a person to be on a treadmill for five to seven minutes. The most common side effects are shortness of breath and nausea; however, these mild symptoms quickly dissipate once the patient ends the test, Dr. Kaibas says.
A window into the heart – Stress tests are relatively accurate in diagnosing the presence of coronary artery disease, but are often only the first step in understanding the exact problem. Further testing is usually required to pinpoint the exact cause and appropriate treatment.