Patient Health Care Portals Most Effective When Used Correctly
Patients now viewed as a partner in their health care decision making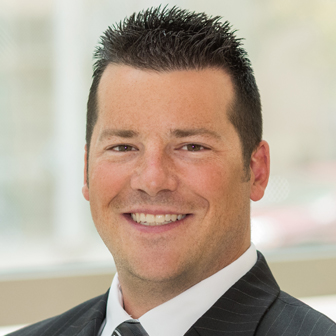 DAYTON, Ohio (August 8, 2016) – Electronic health care portals such as Premier Health's MyChart have given patients access to their medical charts that historically were only viewed by their providers.
It's a shift that has placed greater power in the patient's hands – enabling them to schedule their own appointments outside of office hours and view test results just hours after their provider receives them. However, the electronic version of the traditional manila folder can also be overwhelming to patients, who fear they may not understand the information posted on their portal or have the capability to navigate it.
Nicholas Davis, MD, of Centerville Family Medicine, says patients need to take a more active role in their health care decision making now more than ever, and MyChart acts as a great tool to help make that happen. The best step a patient can take to make MyChart more effective is the easiest one.
"Most patients simply need to log onto MyChart and activate their account," says Dr. Davis, who practices with Premier HealthNet.
From there, patients can navigate the site and learn to understand the different options available to them.
"There are several things I like about MyChart both as a physician and a patient myself," says Dr. Davis. "I really like being able to look at lab results and view how they have changed over time. I can look at my cholesterol panel, for instance, from this year and see how it has changed over the previous years."
It's information like this that a patient can use to engage their physician in a discussion about possible treatment plans or lifestyle changes. Patients can also view their medical history and see when certain follow-up tests are recommended or when immunizations are coming due. This can help guide a patient as to when they need to schedule future appointments, Dr. Davis says.
Lab or test results that aren't personally sent by a provider can be automatically passed on to a patient's MyChart account within 72 hours of being sent to the primary care office. Dr. Davis says patients shouldn't be concerned about whether or not they will understand the results because one of two things usually take place. Either the physician will send the results with an accompanying note or the office will be instructed to contact the patient personally if it requires any follow-up, he says.
"MyChart enables me to send the results and write a message such as, "Mrs. Smith, here's your results. They look great." Or "The numbers are trending up, let's look at a change in lifestyle or exercise."
Another feature of MyChart that places power back in a patient's hands is the ability to reorder prescriptions or schedule appointments. A patient who starts to feel sick on Sunday, can log on, schedule an appointment for Monday morning and know before starting the week if they have to take time off work or not. No longer does someone have to wake up wondering if they'll have an interruption in their workday or have to rearrange childcare, Dr. Davis says.
"MyChart is important for patients who are finding themselves in an ever-evolving health care system," Dr. Davis says. "The delivery of health care is changing. Patients have more of a vested interest in their health care, and access to their medical information empowers them to work with their provider to make the best decisions for both their health and their finances."
For more information on MyChart or to find a Premier HealthNet provider near you, visit premierhealthnet.com/provider.