P. Ganesh Muthappan, MD, joins Miami Valley Cardiologists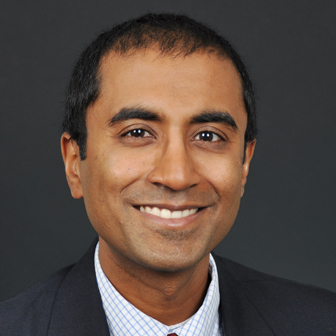 DAYTON, Ohio (June 29, 2016) – P. Ganesh Muthappan, MD, joins Miami Valley Cardiologists as an interventional cardiologist.
Dr. Muthappan received his medical degree from Washington University Medical School and completed his residency at John Hopkins Hospital. He went on to complete a fellowship in cardiovascular disease and a fellowship in interventional cardiology from the University of Michigan.
Dr. Muthappan specializes in treating patients with heart attacks or angina, claudication (pain in the legs and buttocks due to lack of blood flow), critical limb ischemia (resting pain or non-healing wounds due to lack of blood flow), renovascular disease (impair blood flow to the kidneys) as well as patients with general cardiac disease.
After residency, Dr. Muthappan worked for Doctors without Borders where he helped run a hospital, outpatient clinic and started a TB program at a refugee camp between government and rebel held territory in Sudan. He treats patients as he would members of his own family – making it a priority to help them understand their disease and treatment plan. He believes strongly in incorporating new medical research to deliver effective care as well as prevent future disease.
Miami Valley Cardiologists is located at 122 Wyoming St. Dayton. The practice is accepting new patients. To schedule an appointment, call (937) 223-4461.