Breast Reconstruction Provides Hope for Women Facing Cancer Diagnosis
Many women still unaware of all their choices following cancer surgery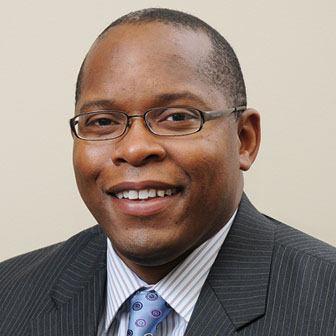 DAYTON, Ohio (June 14, 2016) – Breast reconstruction restores hope and physical confidence to women walking through a cancer diagnosis; however, the majority of women remain in the dark about all of their options.
According to the American Society of Plastic Surgeons (ASPS), nearly 70 percent of women eligible for breast reconstruction are not told about all of their options despite the fact that many new and advanced reconstruction techniques exist.
It's important for women to know they have a right for breast reconstruction and a choice in what role it plays in their breast cancer journey. For many women, breast reconstruction often provides hope when facing a life-altering cancer diagnosis, says Todd Hicks, MD, a surgeon with Premier Plastic Surgeons.
"The idea of having a mastectomy and going through life without one or both breasts is devastating for many women and difficult to deal with," says Dr. Hicks, who practices with Premier Health Specialists. "One of the joys of my job is being able to help restore women to their pre-cancer diagnosis function and give them a better outlook on their disease."
There are two different options when it comes to breast reconstruction including implant reconstruction or reconstruction using a patient's own tissue. Reconstruction has evolved over time to offer a variety of choices for women. For instance, a woman may choose to use her own tissue, but the areas of her body from which that tissue is taken now includes more than just her stomach, Dr. Hicks says. Reconstruction also may include the use of original parts of a woman's breast including her nipple, for those that had nipple sparing mastectomies.
Women may choose different types of reconstruction, but they will all have to undergo the same emotional adjustment prior to and following surgery.
"There's an emotional component to both losing a breast and creating a new one," Dr. Hicks says. "Although we have the ability to recreate it, it may not be exactly the way that they originally were made and there is an adjustment to that."
These steps can help a woman as she walks through the reconstruction process:
Realize your rights – The Women's Healthcare Act of 1998 mandates that most insurance companies pay for breast reconstruction after a mastectomy. This applies to women regardless of when they were diagnosed with breast cancer or how much time has passed between diagnosis and reconstruction.
Make the decision personal – Reconstruction is a big decision. It's important that you base your decision to undergo reconstruction as a personal one. Do it because it's something you want not because you feel it will make someone else happy or help you live up to a perceived public image of what women should look like, the ASPS says.
Ask lots of questions – Many decisions will need to be made about the reconstruction process. It's important to know what questions to ask your doctors in order to gather the right information. Most cancer-focused groups – such as the Susan G. Komen Foundation – provide a list of questions women should ask their surgeon prior to reconstruction.
For more information on breast reconstruction or to find a Premier Health Specialists physician near you, visit www.premierhealthspecialists.org/plastics.