Most Summer Shoes Lack Support Needed to Keep Feet Healthy
Think twice before making flip flops the go-to footwear for summer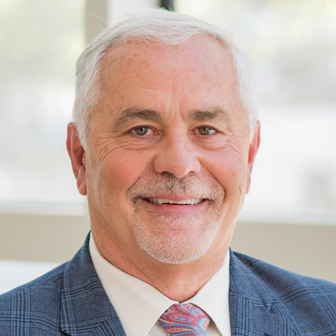 DAYTON, Ohio (June 13, 2016) – Light sandals and flip flops give feet the freedom they crave after months of being covered up from the cold, but a local podiatrist says that many summer shoes could be causing more harm than good.
David Ramig, DPM, a podiatrist with Premier Foot Specialists, says good support is an important component that is often lost between the transition from winter to summer shoes. As a result, wearers may cause damage not only to their feet, but also to their knees and back.
"Summer shoes are structurally designed in a different fashion than most winter wear and they lack obvious protection," says Ramig, who practices with Premier Health Specialists. "The shoes designed with open toe boxes make your feet more prone to injuries. Shoes which lack adequate shock absorption or cushioning could lead to additional stress or fatigue on your feet while shoes lacking adequate heel closure often result in instability of the foot."
Flip flops – with their convenience and variety of colors – seem to be the go-to footwear for many people, but this footwear, in particular, can cause issues with someone's feet because they require a person to grip the shoe with their toes with each step, Dr. Ramig says.
"Over time, toes that repeatedly grip can lead to tendonitis, which is painful and can lead to tears or ruptures of the tendon," he says. "Over-wearing of flip flops can also lead to hammer toes and can also encourage bunion formation or make an existing bunion worse."
Flip-flops also lack the arch needed to support a foot. This can lead to over-pronation (when the foot naturally rolls inward) or flattening of the arch. Constant friction is a motion that is very common with flip-flop wear which can lead to skin irritation. A study released by the American Podiatric Medical Association (APMA), found that nearly one-fourth of women blamed their foot pain on flip flops.
Flip-flops can still have a place in summer footwear, but in a limited capacity and only if the wearer has no existing issues with their feet.
"Slipping on a pair of flip flops for a short distance will usually not cause any harm," Dr. Ramig says. "If a person has a well-balanced foot – meaning their arch is not too low or too high – there is no problem wearing flip flops for low-impact activities, hanging out with friends or walking."
Dr. Ramig offers this advice for individuals who want to make a wise choice in summer footwear:
Support – Choose a shoe that provides adequate arch support. A shoe that lacks support can cause a person's natural gait to change in a way that will bring harm to their body.
Stability – Look to see if the shoe has a strap that can help add stability to the heel. This type of stability will decrease the need for the toes to grip the shoe as one walks. A foot that is able to rest in a stable position allows natural movement while walking.
Material – Choose a sandal that is made with high-quality leather rather than rubber or plastic. Also, the thinner a shoe's sole, the more likely a person could experience injuries such as hairline stress fractures when worn during everyday activities.
For more information on summer footwear or to find a Premier Health Specialists physician near you, visit www.premierhealthspecialists.org.