Leelmohan Ravikumar, MD, joins Troy Primary Care Physicians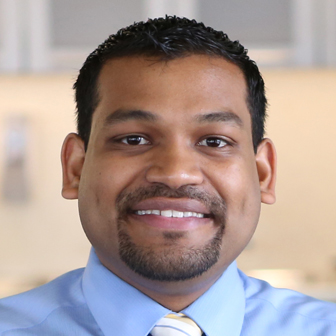 TROY, Ohio (June 2, 2016) – Leelmohan Ravikumar, MD, is joining Troy Primary Care Physicians, where he is excited to serve patients in a friendly close-knit community with the resources provided by Premier HealthNet.
"I have done most of my training in a smaller town so this feels like a natural transition," he says. "I was attracted to Troy because of its friendly citizens, and believe I can help provide individual care for many patients."
Dr. Ravikumar received his medical degree from Ross University School of Medicine and completed a residency in family medicine at University of Cincinnati College of Medicine. He was previously a family physician in Wilmington where he also was active in teaching residents.
"The best part of family medicine is the opportunity to care for the entire family," Dr. Ravikumar says. "I enjoy following a patient's health throughout their entire life."
Dr. Ravikumar says he has a special interest in long-term treatment and prevention of medical illnesses. He has a strong interest in diabetes management, cardio-pulmonary medicine, COPD, asthma, high blood pressure and high cholesterol.
Dr. Ravikumar is accepting new patients, and will be seeing patients at Troy Primary Care Physicians, which is located at 998 Dorset Road, Suite 301, in Troy. To schedule an appointment, call (937) 339-9865.