Proper Perspective on Menopause Can Help Women Get the Help They Need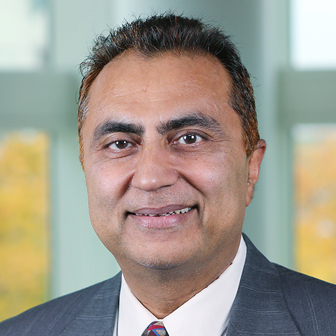 TROY, Ohio (November 23, 2015) - Women who have a healthy understanding of menopause as well as what the journey was like for their own mothers will be well-equipped to handle it themselves when the time comes.
Menopause is considered one of the most significant transitions in a woman's life and begins when her body ceases to produce the female hormone estrogen. The absence of estrogen has a profound impact upon the female body: uncomfortable symptoms are set in motion like hot flashes and mood swings, and can contribute to heart disease and bone loss.
How long a woman will likely experience menopause symptoms can vary and be dependent on her health and family history. Women can often follow in their own mother's footsteps. In my practice, I have cared for women who have had menopause symptoms from one to five years, and others who experience them for more. A new study published in JAMA Internal Medicine
suggests that the average American woman experiences menopause symptoms for seven years.
Women need to first understand that the onset of symptoms does not always signal that she is in menopause. Menopause is officially diagnosed when a woman has not had her menstrual cycle for one full year. However, women can experience symptoms of menopause for years up to that point. This transitional phase is called perimenopause and can begin as early as 45 years of age.
Women who enter perimenopause will experience irregular or late menstrual cycles, and may begin having symptoms common with menopause: hot flashes, night sweats, sleep disturbances, vaginal dryness, painful intercourse, a shift in sexual drive, mood swings and urinary issues. The age at which a woman begins experiencing symptoms as well as the pace at which the symptoms develop play a role in the severity of symptoms. Also, a sudden loss or decline in estrogen and certain behaviors such as smoking can make symptoms more intense.
For some women, menopause may come and go without much notice, but for others, it can have a dramatic effect on their quality of life. Women need to know that there is hope and help available. In the last three years, medical science has advanced significantly to provide many treatment options to help with symptoms. Hormone replacement therapy (HRT) still remains a viable and safe option for women who experience vaginal dryness and hot flashes and helps safeguard from osteoporosis (or thinning of bones), according to the American College of Obstetrics and Gynecology
.
A combination of estrogen, progesterone and testosterone can also be used to treat symptoms, and women now have non-hormonal options such as antidepressants and anti-anxiety medications, which when used in small doses can help reduce the severity of hot flashes.
Relief can also come through lifestyle changes and disease management. Avoidance of smoking, weight gain, excessive alcohol as well as controlling health issues such as high blood pressure, diabetes and thyroid disease can help lessen the severity of symptoms.
Menopause is a natural event-change that all women experience in their own personal way. That's why a strong physician-patient relationship is so important to help each woman create an individualized approach to this time in her life.
Ashok Buddhadev, MD, is an OB/Gyn physician with Premier Health Specialists who practices at Upper Valley Women's Center in Troy.