Insulin Pumps Provide Increased Flexibility and More Accurate Control Over Diabetes
Those considering the device need realistic expectations, ability to commit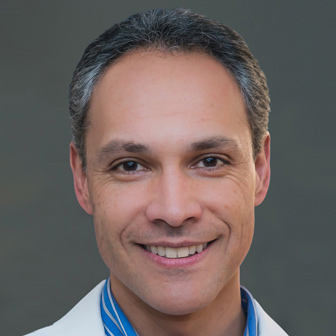 DAYTON, Ohio (October 12, 2015) – Life with diabetes can make some feel trapped, as if they are being forced to live their day according to how much insulin they receive each morning.
But advanced technology such as insulin pumps is changing the game in diabetes management, and cutting the tether that so often holds individuals back from living a normal life, according to Miguel Parilo, MD, with Bull Family Diabetes Center.
An insulin pump is a small, computerized device that delivers insulin under a person's skin where it can be absorbed by the body throughout the day. Pump therapy, as it is known, attempts to mimic the pancreas's natural release of insulin – the hormone that controls a person's blood glucose levels – but is either not produced by the body or not properly used by those with diabetes.
The vast majority of diabetics who require insulin receive the hormone through a long-lasting injection given in the morning or multiple times each day. This type of delivery can require someone to adjust their activity level according to how much insulin was given to them several hours before knowing what their day will hold. It also makes activities such as exercising or eating a large meal a challenge when controlling blood sugar levels.
"If I take an injection of longer-acting insulin, I am committed to that amount of insulin for the next 12 to 24 hours," Dr. Parilo, a Premier HealthNet physician, says. "Whereas with a pump, you are using short-acting insulin that lasts for four hours with the ability to increase the amount of insulin as needed or stop it altogether. The ability to have moment-by-moment control and increase the flexibility of one's lifestyle are two major benefits that the pump provides."
Susan Ediss sought out advice about the insulin pump shortly after she was diagnosed with type 1 diabetes at the age of 67. She had just returned from a trip to New Zealand and was discouraged by the way her newly diagnosed disease had seemed to stunt her freedom. She was sure her days of international travel were over, but was excited when she discovered how a pump could adjust her diabetes to fit her lifestyle.
"I couldn't live my life by taking insulin shots," Ms. Ediss says. "I don't have a predictable life where I get up and go to work from nine to five and come home to have a dinner and then go to bed."
The insulin pump allows her to live life moment by moment regardless of where her travels take her. Now, thirteen years later, at age 80, Ms. Ediss has taken her pump to Israel and Africa. It also has given her the continued freedom to spend winters in Florida where she enjoys the warm weather and swims.
According to the American Diabetes Association (ADA), the pump provides many advantages over shots. It delivers more accurate doses of insulin, reduces the number of blood sugar swings, provides flexibility of when a person eats, and allows a person to exercise without having to first consume large amounts of carbohydrates. However, that doesn't mean it's for everyone, Dr. Parilo says.
"There are people who think it is a device that is planted under their skin so that they no longer have to worry about their diabetes, but it couldn't be further from the truth," he says. "The pump requires an added amount of diligence and interaction from the patient than injections. The user has to be motivated and willing to be in touch with their blood sugar levels several times throughout the day."
Dr. Parilo said there are several factors that a person with diabetes should take into account when considering whether an insulin pump is right for them or not:
Realistic expectations – Having an insulin pump is not a "magic bullet" that entirely solves someone's glucose problems. Individuals need to properly understand how a pump works and what is involved for its successful use.
Ready to commit – The use of an insulin pump requires a hands-on, calculated approach to diabetes throughout the entire day. It's important that a person's lifestyle and personality are a match for this type of commitment, including checking glucose levels four times a day and being able to problem-solve using a sophisticated understanding of insulin, carbohydrates and activity level.
Good support – It's important that a person's healthcare team is familiar with pump therapy and how it is different from insulin injections to manage diabetes. Many physicians, including Dr. Parilo, specialize in educating, treating and managing patients with pump therapy.
For more information on insulin pumps or to find a Premier HealthNet physician near you, visit, http://www.premierhealthnet.com.