Families Should Develop Strategy to Combat Flu When It Hits Their House
Designated sick room, carefully charted medicine doses can keep family healthy and safe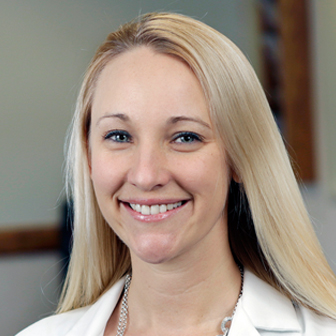 LEBANON, Ohio (August 28, 2015) – Everyone wants to avoid catching the flu, but when the highly contagious virus invades a home full of people it can seem like a daunting task.
According to the Centers for Disease Control and Prevention (CDC), about 20 percent of Americans become ill with the seasonal influenza virus each year. The virus's ability to infect individuals before they even know they've been exposed is a main reason the flu can spread so quickly. Someone exposed to a sneeze from an infected person up to 6 feet away or the unfortunate touch of a surface which can be infected up to 8 hours prior, are examples of how a healthy person becomes ill.
For this reason, homes filled with multiple family members can become a breeding ground for the illness once it crosses over the welcome mat, said Amanda Fox, CNP, with Dulan and Moore Dulan Family Wellness Center in Lebanon.
"The virus can spread very quickly among people who are living together because often the transmission takes place before someone is symptomatic. An individual can be contagious a day before showing symptoms so they are often out and about at school or at the store," Ms. Fox, who practices within Premier HealthNet, said. "The most important thing a family can do is to educate themselves on the symptoms of the flu and then take action as soon as someone in their home begins exhibiting them."
The term flu is often loosely used to describe illnesses – such as severe colds or gastrointestinal infections – other than the actual influenza virus. However, the difference is pretty stark, Ms. Fox said. The actual flu virus has a sudden onset unlike a cold which gradually builds over a matter of days. Individuals infected with the flu become extremely fatigued and suffer from strong body aches. Other symptoms may include a headache, dry cough and a fever that spikes over 100 degrees, she said.
"Prevention is the key to reducing a family's risk of getting the illness in the first place," Ms. Fox said. "Make it a priority for everyone in the home to get the flu shot. Make sure that everyone is getting the recommended 8 to 10 hours of sleep every night. Eat a healthy diet and exercise and keep stress as low as possible. Most importantly, make sure that everyone practices good hand washing."
While vaccination against the seasonal flu is a vital part of keeping a family healthy, Ms. Fox says it is important to know there are exceptions to the rule. According to the CDC , children younger than six months, and people with severe, life threatening allergies to the vaccine or any ingredient in the vaccine should not receive the flu shot. Those who have an allergy to eggs or have ever had Guillain-Barre Syndrome should talk to a physician prior to receiving the flu vaccine.
Prevention may not always keep the virus out of a home. The CDC recommends the following steps to help a family keep the virus contained if a member does become ill:
Create a sick room – As soon as a family member begins exhibiting any flu symptoms, isolate them to a room in the home. Prohibit any other members from going into the room except a child's caregiver. "This can be one of the most effective steps, but also one of the most difficult just because there are so many parents who have to juggle so many different schedules," Ms. Fox said.
Separate personal care items – Set aside one bathroom for ill family members. Give them each a separate wash cloth and towel to use that everyone else is prohibited from touching.
Replace toothbrushes regularly – Replace all family member's toothbrushes even if just one person becomes ill. A sick person's toothbrush should be replaced after a fever is gone and the individual is starting to feel better. "I tell all of my patients that they need to be mindful of where their toothbrush is located," Ms. Fox said. "Because their toothbrush could be stored right next to the toothbrush of someone who is currently sick."
Clean, clean, clean – Wash bed linens once a sick person is feeling better. Regularly throw out tissues that have been used and may be sitting around the house. Disinfect hard surfaces that may have been touched by an infected person including faucets and door handles.
Screen visitors – Encourage visitors to stay home if they feel the least bit unwell. Be extra cautious if anyone in the home is at high risk for complications from the flu. This would include infants, pregnant women, adults over 65 and those with a compromised immune system.
Keep a log of medication doses – Safety is also a key component of keeping a family healthy during flu season. Caregivers can keep a family safe by creating a log of what medications have been given – such as pain relievers or fever reducers – to what person and at what time. This will help avoid any confusion or potential overdoses. It also comes in handy if the caregiver becomes ill and perhaps disoriented, Ms. Fox said.
For more information on the flu or to find a Premier HealthNet physician near you, visit http://www.premierhealthnet.com/doctor.