Richard O'Shaughnessy, MD, Joins Perinatal Partners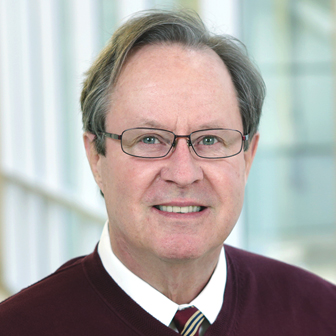 DAYTON, Ohio (March 12, 2015) – Richard O'Shaughnessy, MD, has joined Perinatal Partners, a Premier Health Specialists' practice specializing in high-risk pregnancies. Dr. O'Shaughnessy also serves as co-chair of the Ohio Fetal Medicine Collaborative and professor emeritus of obstetrics and gynecology at The Ohio State University's College of Medicine and director of the Columbus Fetal Medicine Collaborative. Dr. O'Shaughnessy received his medical degree from The Ohio State University College of Medicine and completed his residency through Washington University School of Medicine in St. Louis. He completed a fellowship in maternal fetal medicine at The Ohio State University.
Perinatal Partners offers advanced maternal-fetal medicine care to women in Southwest Ohio. The practice recently announced the creation of a multiples clinic where women can come for counseling, including screening for birth defects, maternal nutrition, and other health evaluations. The center is part of the National Institutes of Health Maternal-Fetal Medicine Network which provides women in the Dayton region with first access to new treatments created to reduce the risk for preterm labor and other complications from multiple gestations. Perinatal Partners is located at One Wyoming Street in Dayton. The office can be reached at (937) 208-2516.