Louis Heckman, MD, Bestowed Prestigious Patient Award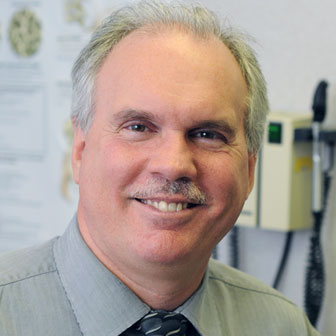 DAYTON, Ohio (September 17, 2014) – Louis Heckman, MD, of Associated Specialists of Internal Medicine in Centerville has been recognized as a Vitals Top 10 Doctor in the state of Ohio.
Vitals Top 10 Doctor is part of the Vitals Awards & Recognition Program, based on collective patient ratings and reviews of their doctors. According to Vitals, every year, hundreds of thousands of patients provide online feedback about their doctor visits. Patients write about their experience and rate their doctor on several components of care, including bedside manner, doctor-patient face time, and degree of follow-up. Patients also provide an overall rating.
Vitals analyzed these patient-provided ratings to identify those physicians within a certain specialty and location who are rated the highest by their patients and stand out for their extraordinary care. Of the nation's 870,000 active physicians, Dr. Heckman was among the top 1 percent who received this honor from his patients.
Dr. Heckman has 30 years' experience in internal medicine. He is a graduate of the University of Dayton and The Ohio State University College of Medicine. He completed his residency in Internal Medicine at Miami Valley Hospital.
To learn more about the Patients' Choice Award go to http://www.vitals.com. To learn more about Dr. Heckman or Premier HealthNet, go to www.premierhealthnet.com/doctor.