Celebrities Elevate BRCA Gene Awareness but Publicity Can Lead to Misconception
Women must understand who needs the test and the proper place in which to have it done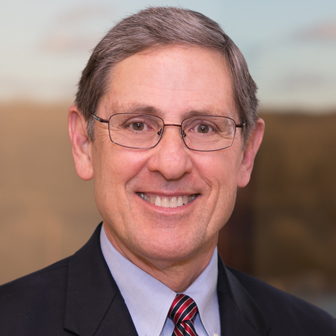 DAYTON, Ohio (July 23, 2014) – One year ago, Angelina Jolie's decision to undergo a double mastectomy thrust BRCA1 and BRCA2 into the national spotlight, helping women to understand how heredity impacts one's chances for developing various cancers and the role genes play in the development of the disease.
It's been two decades since scientists have discovered that the mutation of the BRCA1 and BRCA2 genes is responsible for the development of some breast and ovarian cancers –Jolie's announcement coupled with more readily-available genetic testing has placed the issue at the top of people's minds. However, the increased awareness has not come without its misunderstandings, said Dr. Thomas Heck, a surgeon at Gem City Breast Cancer.
"There is a misconception because everyone would like a blood test or something easy to tell them whether they have cancer in their bodies. A lot of people hear about movie stars having the BRCA test done and they decide they would like to do it because they want to know if they have cancer," said Dr. Heck, a physician with Premier Health Specialists. "Women need to know that this is not a screening test, and they also need to be wary of any test that might be offered to them outside of the comprehensive care of a physician and geneticist."
Dr. Heck said the BRCA1 and BRCA2 genes help regulate our cells so that they divide properly.
"If these genes are working properly then everyone is happy," he said. "But if they are mutated or broken then the cells can get out of control and that is what we call cancer."
According to the National Cancer Institute (NCI), up to 65 percent of women who inherit a harmful BRCA1 mutation and around 45 percent of women who inherit a harmful BRCA2 mutation will develop breast cancer by 70 years of age. In regards to ovarian cancer, about 39 percent of women who inherit a harmful BRCA1 gene and up to 17 percent who inherit a BRCA2 mutation will develop ovarian cancer by age 70, the NCI said.
This does not mean that every woman who develops either of these cancers is a carrier of the genes. According to the NCI, only about five percent of breast cancers and 10 to 15 percent of ovarian cancers are caused by mutations in BRCA1 and BRCA2. Therefore, not everyone should undergo testing. Only women who fit criteria created by the National Cancer Comprehensive Network (NCCN) are tested for the genes.
"When I see a patient for the first time that has never been diagnosed with cancer, but she is here to be evaluated for a breast lump or abnormal mammogram, part of our workup is inquiring about her past history and family history to see if she should undergo more evaluation to determine if she is a good candidate for the gene testing," Dr. Heck said. "There are very strict criteria that must be met beforehand because you do not know the implications it could have for that patient."
Criteria which is set out by the NCCN helps surgeons like Dr. Heck to focus on patients with certain family histories that include a woman who has a male family member with breast cancer; a patient who has a family member 45 years of age or younger with breast cancer; or a patient with more than one family member on the same side of the family with cancer. Other factors may include a patient of certain ethnic background or those who have had other forms of cancer.
It is vitally important that women seek the care and guidance from a team of caregivers including a surgeon and genetic counselor regarding genetic testing. Dr. Heck said women may have seen ads for at-home genetic testing kits. The U.S. Food and Drug Administration and Centers for Disease Control and Prevention all caution against the use of such kits. Genetic testing utilizes a simple blood test, but there are potential physical, emotional and financial impacts of knowing one's genetic status. Proper counseling by a geneticist helps women navigate options as well as other cancer risks often linked with a BRCA1 or BRCA2 mutation.
To learn more about the BRCA1 or BRCA2 gene or to find a Premier Health Specialist physician go to www.premierhealthspecialists.org.