Uterine Fibroids Reduce Quality of Life for Women
Recent study shows fear, lack of knowledge keep many from seeking treatment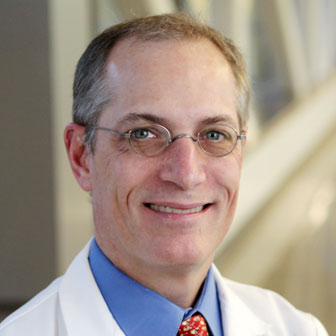 DAYTON, Ohio (June 17, 2014) – A recent study published in the American Journal of Obstetrics and Gynecology
found that up to 80 percent of women over the age of 50 are affected by uterine fibroid tumors, however, many of them delay seeking treatment to relieve their symptoms out of fear of the unknown.
Uterine fibroids - benign tumors in the uterus that can cause significant pain and excessive bleeding – can have a significant impact on a woman's quality of life. Many procedures exist to help relieve the issues surrounding these tumors, but as the study found many women worry about how many treatments might affect their job, sexual function and the possibility of having to undergo a hysterectomy, the study said. Michael Thesing, MD, with Dayton OB-Gyn in Centerville, agrees with the study and has seen firsthand how women delay treatment because they fear the unknown.
"A lot of patients who come to me may have gone into the emergency room and were diagnosed with fibroid tumors, but still have concerns and questions, such as 'Are these cancerous?' They also have a fear about their health, their body image and what possible treatment might mean to their day-to-day quality of life," said Dr. Thesing, who practices with Premier Health Specialists.
One concern women have is that their fibroids will require them to undergo a hysterectomy, he said. According to the study, uterine fibroids and abnormal bleeding are the leading cause of hysterectomy in the United States, and account for nearly half of the 600,000 hysterectomies performed in the U.S. each year. Hysterectomies involve permanent removal of the uterus, which prevents fibroid recurrence but also results in loss of reproductive potential and many side effects including early menopause and urination and defecation disorders. However, women need to understand that a hysterectomy is not the only option and that early diagnosis and care can be the best option to receive a variety of less invasive treatments, Dr. Thesing said.
This past January, Dr. Thesing helped Carol Shearer address her concerns about treatment for her fibroid tumors. Nine years before at the age of 40, Shearer had been diagnosed with fibroids but had put off treatment because she was concerned how it would interfere with her job as a self-employed massage therapist. She came to Dr. Thesing after significant blood loss – that lasted up to three weeks out of the month – caused her to go to the emergency room for a blood transfusion.
Dr. Thesing explained to Shearer that a total hysterectomy was not necessary in her case and that options existed to address the fibroids while getting her back to work in a timely manner. In January, Shearer underwent a procedure called Myosure – a technique that removes fibroids with a small telescope which is placed through the cervix into the uterine cavity. A thermal ablation was also conducted to further treat the endometrium and prevent future bleeding. Within days, Shearer's bleeding was drastically reduced and she was able to get back to work.
"Technology is an amazing thing," Shearer said. "My life is so different now."
Dr. Thesing said women today are becoming savvier about their options and are reading information that has become more available on the subject. His hope is that this increased education as well as the ever-evolving treatment options –including medication and minimally invasive procedures – will encourage more women to seek treatment for this common and treatable condition.
"Women need to know that there is hope for their condition and that fibroids do not have to dictate their quality of life," Dr. Thesing said. "The sooner they are able to be seen, the quicker they can receive relief."
To learn more about injury prevention and treatment for adult athletes visit http://www.premierhealthnet.com.