Purpose, Plan Can Transform a Winter Couch Potato into a Summer Race Participant
New runners should begin slow and seek support from seasoned athletes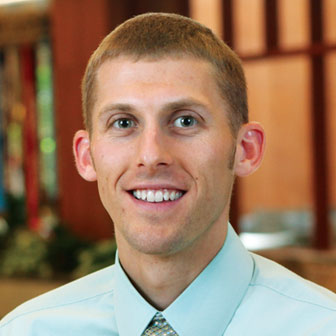 DAYTON, Ohio (May 8, 2014) – Southwest Ohio experienced one of the harshest winters in years causing some individuals to slip into a more sedentary lifestyle than they may have planned.
The significant snowfall and below freezing temperatures seemed like a good excuse to relax on the couch, but many individuals may have felt compelled to jump-start a fitness routine once winter finally thawed. Spring and early summer are a great time to establish a fitness routine especially with the amount of local 5K road races being held. Setting a goal to run or walk a local road race is the perfect way to help achieve a healthier routine and lifestyle, according to Joshua Ordway, MD, a Premier HealthNet physician who practices at Franklin Family Practice.
"Nicer weather is like nature's way of encouraging each of us to get back out and run," said Dr. Ordway, who is an avid runner himself. "A race is a great goal to set in the spring and summer. It can create a safe way for individuals to establish an exercise routine because they have to think through how they are going to train and prepare for the event."
The first – and perhaps most important – step an individual can take is making sure that they are healthy enough to exercise, Dr. Ordway said. Exercise is a great way to reduce one's risk for many disease processes, but can also aggravate certain health conditions, such as hypertension, if they have been left unchecked and uncontrolled, according to the American College of Sports Medicine (ACSM).
The ACSM said it is not necessary for every individual to undergo an extensive health screening before hitting the trails, but does lend advice on who would benefit from it. This includes individuals who have been told they have a heart condition, experience chest pain during physical activity, lose balance because of dizziness, or who are currently taking medication for blood pressure and have joint problems.
Dr. Ordway said individuals who have been given the green light by their physician should then consider the following tips in order to stay healthy and achieve the long-term goal of crossing that finish line:
Slow and Steady – The weather may have changed overnight, but that doesn't mean your body will do the same. It's important to start out slow when approaching any type of exercise routine after the body has experienced little motion over the winter months. Consider routines that alternate running with walking.
"It doesn't matter how strong your heart and lungs are, if you are not used to running, your cardiovascular system may not be able to tolerate much at first," Dr. Ordway said.
Stop to Stretch – It's important to devote time to stretching muscles – especially the calves, the quadriceps and hamstrings – both before and after a walk or run. Stretching warms up the muscles and elongates the muscle fibers reducing the risk of a muscle strain injury, Dr. Ordway said.
Seek Support – Don't try to reach your goal alone. Find an individual or a group of runners who have experience with running a race. They can lend you advice and help answer questions along the way.
Sleep and Nutrition – The best fuel for the body will come in the form of adequate sleep and nutrition.
"It's always better to eat the best you can because what you put in is what will come out in your performance," Dr. Ordway said. "Runners need high-quality carbohydrates such as whole grains and pasta as well as protein."
Watch for Signals – Aches and pains during training are to be expected, but special care should be given to parts of the body that don't seem to bounce back. Knee pain, Achilles' tendonitis and shin splints are some of the common injuries runner's experience.
"There is a fine line between trying to push through pain and trying to run through something that is clearly not going to get better," Dr. Ordway said. "A good rule of thumb is that if the pain gets worse as you run it is time to take time off and possibly be evaluated by a physician."
For more information on starting a new exercise routine or to find a Premier HealthNet physician near you, visit www.premierhealthnet.com/doctor.