Bone Health Must Take Center Stage for Women Regardless of Age
New international report calls for better prevention of osteoporosis
DAYTON, Ohio (April 22, 2014) – A new report released by the International Osteoporosis Foundation (IOF) is urging women to give greater importance to their bone health – an issue that could become overshadowed by other health threats such as obesity, heart disease and cancer.
The truth is, in fact, that fractures – the main consequence of osteoporosis – can take a terrible toll on a woman's quality of life. In women over 45 years of age, fractures account for more days spent in the hospital than many other diseases including diabetes, heart attack and breast cancer, according to the report "Bone Care for the Menopausal Woman."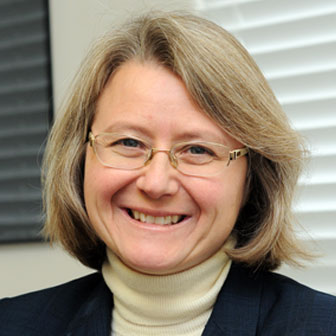 Jennifer Smail, MD, surgeon with Pledger Orthopaedic Spine Center and Associates, said osteoporosis is dangerous because it is often discovered too late to do anything about it.
"It can be silent until it starts to show itself and often that is not until it is extremely bad," said Dr. Smail, a Premier Health Specialists physician. "I have had patients whose osteoporosis is so bad they can't turn over in bed or sneeze because they might break a bone. It can be a very painful condition."
The IOF's report focuses on women nearing or in their menopausal years – when the loss of estrogen depletes a woman's bones of their natural defense. However, Dr. Smail said it is critical for women to think of their bone health earlier than that. Since a woman reaches her peak bone mass around 28 years of age, lifestyle behaviors in her 20s can set the stage for health issues that may not arise for another 30 years, she said. According to the National Osteoporosis Foundation (NOF), a woman can lose up to 20 percent of her bone mass in the first five to seven years after menopause. However, the greater a woman's bone density is to begin with, the lower her chance of developing the disease.
"This is not the kind of thing where you can live it up when you are young and make up for it later," Dr. Smail said. "You have to take care of your bones when you are young."
Anessa Alappatt, MD, a primary care physician at Fairborn Medical Center, said it can be hard to convince younger women that they need to focus on the long-term goal of good bone health, as many young women might pass it off as something that is reserved only for the elderly. They need to be educated about how their choices today affect their future especially since bone density has a major impact on one's mortality later in life.
"It benefits younger women to make bone health a priority because by the time they are 80 there isn't much else they can do about it," Dr. Alappatt said. "Exercise and nutrition are important for all women to think about when it comes to bone health. In terms of nutrition, calcium and vitamin D are vital."
Young women need to be educated in this area since many factors contributing to healthy bone density – as well as harmful behaviors – may be surprising to some. The NOF urges girls in their teen years to begin making wise choices that will build denser, stronger bones. The recipe for bone health is simple: adequate calcium, vitamin D, a balanced diet and exercise. Girls and young women should also refrain from smoking. These steps may seem obvious to some, but there are other behaviors that women may not consider.
Females who exercise too much, eat too little and have irregular menstrual cycles may be damaging their bone density and even putting themselves at risk for developing the disease early in life, according to the National Institutes of Health (NIH). Excessive exercise and inadequate nutrition often have a drastic impact on a woman's estrogen production.
"You have to make sure that your body mass and your caloric intake are appropriate for your age and your activity level," Dr. Smail said. "I have had a couple of patients who come in and almost seem surprised with how they can have such a serious health problem when they always thought they were being extremely healthy, exercising and staying thin. But in reality, they may have overdone it."
Dr. Smail said younger women should be careful that they don't take any lifestyle to the extreme. No woman should allow herself to become too thin or too overweight. Perhaps more importantly, women need to keep a close eye on their nutrition and make sure that they leave no major food groups out of their diet. Women who avoid certain food groups – such as dairy or animal products – need to be sure to get the nutrients they may be losing, such as calcium or protein, from other sources, she said.
To find out more about osteoporosis, visit www.premierhealthnet.com.