Daily Pollen Counts Critical Tool for Allergy Sufferers in Southwest Ohio
Allergies account for more than 17 million doctor's office visits in the spring and fall
DAYTON, Ohio (March 12, 2014) – Daily pollen and mold counts may seem like an insignificant part of a daily forecast, but for someone like Brenda Hand it's a lifeline.
Hand literally lives and breathes by how high the pollen and mold counts will be for the day. That's because the counts have a direct bearing on her health. It wasn't always that way for the 57-year-old woman. In fact, she rarely ever gave pollen and mold counts a thought for most of her adult life as she took part in outdoor activities like sitting on her favorite porch swing.
That all changed, however, when Hand and her husband sold their home and its small yard in the city of Dayton and moved to a house located just outside of a farm in Huber Heights. The year following their move, Hand spent nearly every month in her doctor's office with what appeared to be repeated sinus infections. Her doctor finally suggested she get tested for allergies after months of sporadic antibiotic treatments.
Testing shed light on Hand's situation. Her symptoms – congestion, sinus pain and a runny nose – was actually her body's way of reacting to three major environmental allergens: the pollen produced by trees, grass and weeds. The discovery meant a new course of treatment and a better outcome. Still, even with medication, Hand must be vigilant of when pollen will be at its highest.
"I pay strict attention to the pollen count and when it is really high I don't go outdoors," Hand said. "We had a big family picnic once where we had to set up tents in our backyard. I spent all day doing that and I knew it was a high pollen count week. After it was over, I ended up sick in the doctor's office needing additional medication."
According to the Asthma and Allergy Foundation of America (AAFA), about 40 million Americans have indoor/outdoor allergies. The majority is triggered by tree, grass and weed pollen; mold spores; dust mite and cockroach allergens; and, cat, dog and rodent dander. Each year, allergies account for more than 17 million outpatient office visits, primarily in the spring and fall. Seasonal allergies account for more than half of all allergy visits, the AAFA said.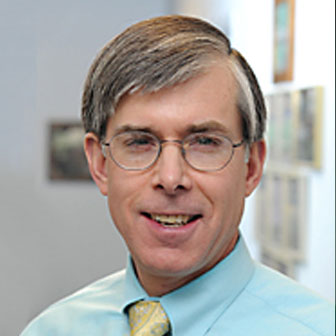 Pollen and mold counts indicate how many grains of plant pollen or spores of mold are in a certain amount of air during a set period of time. It's important for a person to know which allergen triggers their allergic reactions in order to limit their time outdoors at the right time, said Douglas Aldstadt, MD, with Family Physicians of Englewood.
Simple allergy testing – which involves a small prick of the skin – can tell someone what environmental allergens trigger their symptoms. If, for instance, they find out they are allergic to ragweed then they can take extra measures to avoid the outdoors during that allergen's peak months. Dr. Aldstadt, a Premier HealthNet physician, encourages patients to avoid opening their windows no matter how tempting it is to enjoy the fresh air and to make sure that air conditioning filters are changed regularly.
Thankfully, there are many new resources available to allergy sufferers, including services that alert them to high pollen and mold counts. Hand uses pollen.com, a service that emails her each day with her zip code's pollen count. It's something she also uses when they travel away from home into unfamiliar areas.
"I plug in an area's zip code and we can make a quick decision as to whether it is safe for us to eat outside that day," Hand said.
Seasonal allergies may seem like nothing more than an uncomfortable burden, but Dr. Aldstadt encourages individuals to take this health issue seriously.
"It's important to remember that allergies are a chronic disease and like any other disease everyone's experience is kind of individual," Dr. Aldstadt said. "There is no cure for it and you just have to have a good relationship with your physician to help manage it. There will be good years and bad years and the goal is to manage it the best you can until they know how to cure it."
To find out more about dietary supplements or to find a Premier HealthNet physician near you, visit www.premierhealthnet.com/doctor.